Best GRE Test Prep Courses in Zurich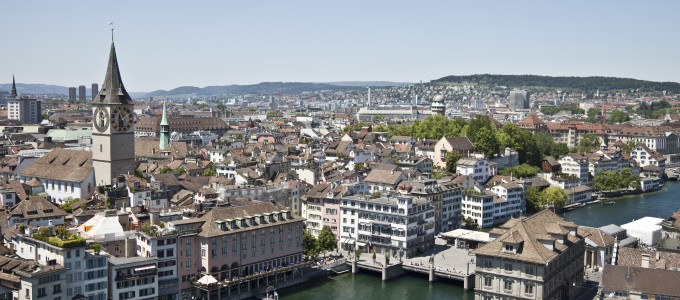 High-percentile scores on the Graduate Record Examination (GRE) can be achieved with the effective and efficient instruction of Manhattan Review's GRE prep classes and private tutoring in Zurich. We have been successfully preparing students in Zurich and other cities around the world for the GRE since 1999. Manhattan Review's GRE prep services include on-site and online prep classes, one-on-one customized tutoring, and practice tests. We have taught students from almost every academic field, and our company specializes in teaching the international student population that most other test prep companies neglect. Our GRE tutors and instructors hold degrees from the most selective universities in the United States and United Kingdom, but they are also familiar with the educational community in Zurich, giving our students the best of both worlds. Zurich students need look no further than Manhattan Review for all of their GRE test prep needs.
GRE scores are important to graduate school applications in most academic disciplines, but there is no single standard that is universally applied. Each institution uses the GRE in its own ways. A few examples will show this variation. Admission to the PhD program offered by the Department of Education at the University of Florida requires a minimum of 440 verbal and 530 quantitative under the scoring system in place before 2011, which is equivalent to 149 and 145 respectively in the current 130-170-point scale. The Department of Applied Mathematics at the Illinois Institute of Technology gives its GRE requirements as 304 combined verbal and quantitative and 2.5 analytical writing for its master's and doctoral applicants. The master's degree program in computer science at the University of Chicago uses percentile rankings to screen prospective students; applicants must meet or exceed the 50th percentile in verbal and the 80th percentile in quantitative (data from Educational Testing Service, the administrator of the GRE, shows that these percentiles are currently matched to 151 verbal and 161 quantitative). Manhattan Review's GRE prep classes and private tutoring take full advantage of available data to accommodate individual student goals as efficiently as possible.
Manhattan Review's GRE prep classes and private tutoring have helped thousands of students get accepted to the graduate programs of their choice, at elite institutions such as Princeton, Yale, Duke, Georgetown, the University of Zurich, and the University of London. Our students have used their graduate degrees to pursue careers in numerous fields. A number of Manhattan Review alumni work in the private sector, for many of the top companies in the United States and Europe, including Zurich. Fortune 500 companies such as Exxon Mobil, Apple, Cardinal Health, and Home Depot now employ our past students, as do Credit Suisse, Limmat Verlag, CelsiusPro, Swiss Management Center, and other firms based in Zurich. Manhattan Review's GRE prep classes and private tutoring have also helped start public sector careers at government agencies and organizations around the world. Get started today on reaching your academic and professional goals with Manhattan Review's peerless GRE prep services.

I was most impressed with how efficient Vince was with everything, he came prepared and he knew what he was talking about. I liked the efficiency. I already came in with a good idea with what I needed to work on and Vince was great in attacking my weaknesses. I cannot think of anything I disliked or that he could improve about his teaching style.
- Jackson (This student took our GRE Tutoring)
Zurich
Primary Course Venue:

Rohrhaldenstrasse 45
Zürich 8712, Schweiz

Phone: +41-(0)43-508-0991

NOTE: We do NOT typically have staff at the venue, so email us before visiting the venue.
Meet a Zuerich GRE Tutor: Tommy N.
Tommy N. is originally from Nashville, Tennessee, and is the son of German immigrant parents. He is a graduate of the University of Tennessee and Vanderbilt University, with bachelor's and master's degrees in history. Prior to his relocation to Zurich, he was a high school history teacher, SAT prep tutor, and GRE instructor in the Nashville area. He has been living in Zurich since 2013, and works for an academic publisher in addition to his tutoring for Manhattan Review.
Tommy's students routinely praise his teaching ability and experience, his fluent German, and his knack for creating an engaging learning experience. "Tommy clearly knows what he's doing with GRE prep," wrote one student. "I expected that, but I was surprised by his ability to explain things in German if necessary, and more importantly, by his entertaining teaching style." Tommy spends much of his free time working on his historical research (he specializes in the cultural history of the southern United States during the Gilded Age). He is also a devoted fan of bluegrass and country music.
Our Books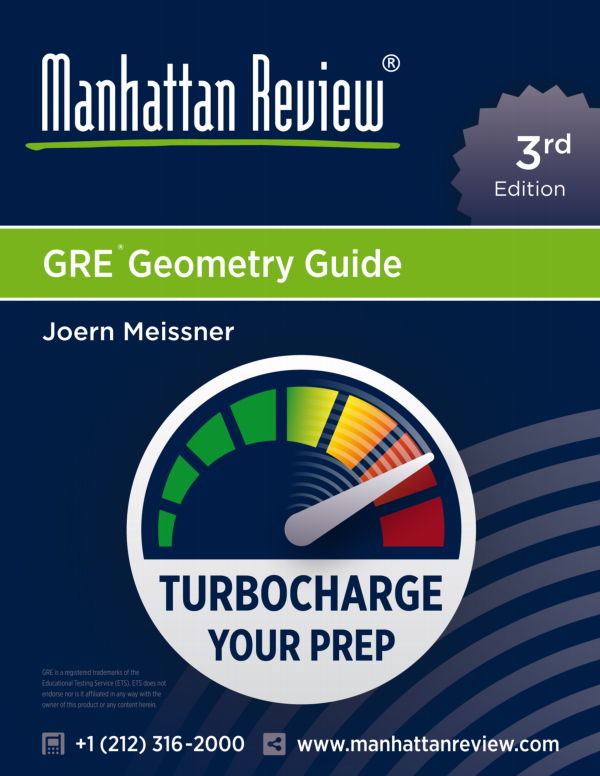 As Seen In