Best GRE Test Prep Courses in Munich (Germany)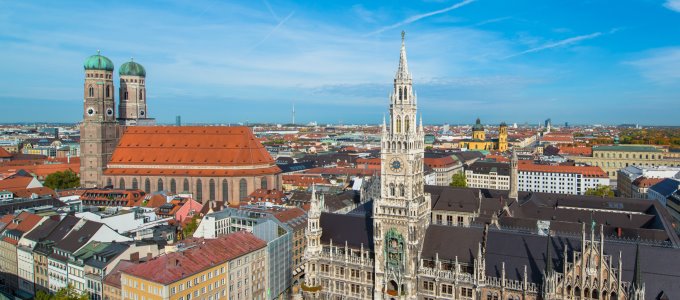 The Graduate Record Examination (GRE) is required of applicants to most graduate degree programs in the United States, and is also considered by postsecondary institutions in a number of other countries. Manhattan Review is a global education company that offers standardized test prep and ancillary services in major European, North American, Asian, and African cities. Our Munich branch provides all of the GRE services that graduate school applicants require for success. Local students can choose either GRE classroom instruction (available both on-site and online) or private GRE tutoring, held at convenient locations in the heart of Munich. Our ancillary services include GRE practice tests, MBA admissions consulting (for aspiring graduate business students taking the GRE in lieu of the GMAT), and application advising. In short, Manhattan Review has everything you need to complete your strongest possible graduate school application. Contact us today for all of the relevant details on our GRE services for Munich students, and we will also answer any questions you may have.
High GRE scores help graduate school applications because they convince admissions officers that potential students have the general skills needed to succeed in graduate programs. This view has been validated by independent research. A 2013 master's thesis written at the University of Nebraska, for example, found that the GRE was a "useful predictor" of graduate school grades for engineering students. Most academic departments are reluctant to provide a great deal of specific information about their screening process, but nearly all of them strongly consider GRE scores, and some will openly state that inadequate GRE performance substantially harms an applicant. At Harvard University's Graduate School of Education, low GRE scores will "greatly reduce" an applicant's chances of admission, as they have found that their programs are too difficult for these types of students. High GRE scores are in the best interests of nearly all graduate students, and high scores are realistic with appropriate training.
Manhattan Review has helped thousands of students gain admission to their first-choice graduate degree programs. Our GRE prep courses and private tutoring have been invaluable to our clients' acceptance to the most elite tertiary institutions in the world, including Harvard, Princeton, Yale, the London School of Economics, UC Berkeley, Johns Hopkins, MIT, CalTech, and many more. Manhattan Review students have pursued and completed graduate degrees in every field related to the GRE. Some have chosen careers in private industry, and have been hired by Fortune 500 companies and Munich firms such as Apple, CVS Health, General Electric, Unify Software and Solutions, Turner Broadcasting System Germany, and Bavaria Film. Others have opted for the public sector, as teachers, civil servants, researchers, or advocates. Manhattan Review's GRE prep courses and private tutoring in Munich lead to success in graduate school and beyond. Make an investment in your future with our highly effective GRE learning programs.

Bill put in a lot of outside hours preparing for class and answering questions throughout the week. He really tried his hardest to help us reach our goals. I really really appreciated how dedicated he was to helping us.
- Cheng (This student did GRE tutoring)
Munich
Primary Course Venue:

Sheraton Munich
Garmischer Strasse 2
80339 Munich
Germany

Phone: +49-89-3803-8856

NOTE: We do NOT typically have staff at the venue, so email us before visiting the venue.
Meet a Munich GRE Tutor: Gunnar S.
Gunnar S. is a former college professor who has been teaching GRE prep for the past six years. He holds bachelors, masters, and doctoral degrees in English literature from the University of Florida, Emory University, and the University of Virginia respectively. He was a part-time faculty member at a major public research university for five years, and then left academia for a career in the publishing industry (he is now an editor with a Munich-based press).
Gunnar's GRE teaching style draws on his experience as a professor. "I can use the same methods to teach any large body of knowledge, whether it's a survey course in American literature or GRE quantitative skills," he says. "Furthermore, as a former teacher of graduate courses, I can provide insight into how GRE skills relate to the actual challenges faced by graduate students." In his spare time, Gunnar is working on a book that focuses on political interpretations of Ernest Hemingway's short stories.
Our Books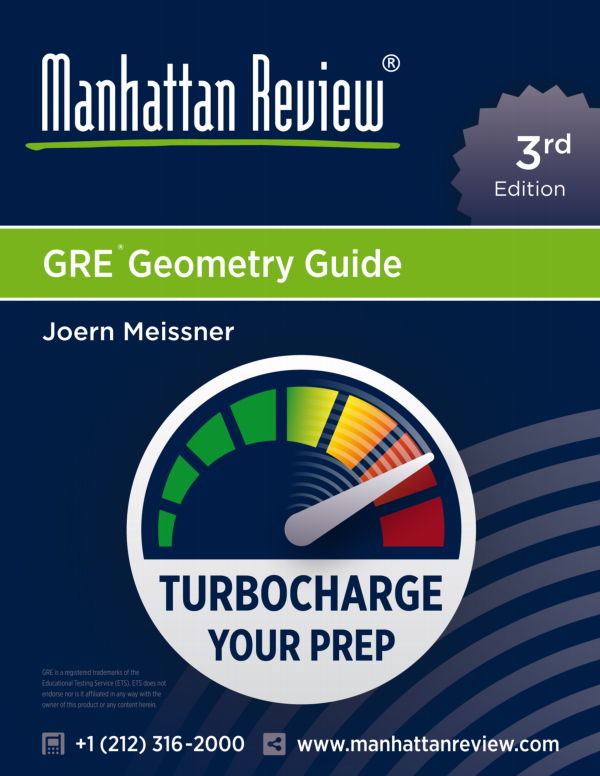 As Seen In