Best TOEFL Test Prep Tutoring in Zurich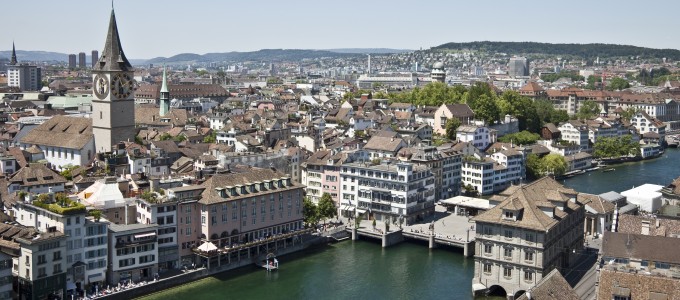 Zurich students in need of top-notch preparation services for the Test of English as a Foreign Language (TOEFL) can reach their academic goals with Manhattan Review's TOEFL prep classes and private tutoring. Founded in 1999 by a business school professor and immigrant to the United States, Manhattan Review is devoted to the international student market for test prep, with thousands of high scores on the TOEFL and other standardized tests to our credit. We provide customized tutoring plans that are dictated by individual student needs in the areas of TOEFL strengths and weaknesses, academic background, preferred learning style, and cultural origin. Manhattan Review's one-on-one TOEFL tutoring is the fastest and strongest route to successfully passing TOEFL requirements available in Zurich.
Individual TOEFL instruction offers a wide range of benefits for Zurich students. One of these is the fact that our private TOEFL teaching is tailored to the specific score requirements of our students' desired degree programs, which can differ substantially by school and department. A composite score of 100 is usually required for undergraduate applicants to the most selective universities (e.g. Harvard, Yale, or Princeton), but many institutions are willing to accept scores of about 80 (such as SUNY Buffalo, Case Western Reserve University, and Louisiana Tech University), 70 (Long Island University, the University of Arkansas - Little Rock, and the University of Kentucky), or even 60 (the University of Hawaii - Manoa, the University of Missouri, and the University of California - Riverside). Manhattan Review's private TOEFL tutoring allows our students to save time and money through practical instruction based on individual test score needs.
Manhattan Review has successfully prepared students in Zurich and other cities around the world for passing TOEFL scores and acceptance to universally respected tertiary institutions, including Princeton University, Brown University, the University of Pennsylvania, Duke University, the University of London, and the University of Edinburgh. Many of our past TOEFL clients have established themselves as professionals, at jobs that are as diverse as they are. Our former students have been hired by Zurich companies such as DKSH, Denner, Swiss Life Group, and AMAG. They've also secured positions at a number of Fortune 500 companies, including M & T Bank, Hyatt Hotels, Ralph Lauren, and Hershey. Manhattan Review's Zurich team of tutors, instructors, and support staff hope to help you achieve the success that is typical of our international clientele. Contact us right away for more information on our TOEFL private tutoring and TOEFL prep classes.
TOEFL Private Tutoring
Hours package 12 to 48 hours, Personalized 1-on-1 Tutoring, In Person or Live Online
TOEFL Private Course
12 hours in total, Personalized 1-on-1 Course, In Person or Live Online

I highly recommend Manhattan Review's TOEFL preparation course for anybody interested in taking the exam. I took an intensive course and took the exam only after 4 weeks of classes, and got a 116 score. The teaching method is excellent. It focuses on techniques and strategies that allow students to understand exactly what is required to succeed on examination day. Tutors are very flexible and willing to adapt to the student's schedule, as well as reachable and always ready to help and follow up on whatever the student might need.
- Virginia (This student took our TOEFL classes in NYC)
Zurich
Primary Course Venue:

Rohrhaldenstrasse 45
Zürich 8712, Schweiz

Phone: +41-(0)43-508-0991

NOTE: We do NOT typically have staff at the venue, so email us before visiting the venue.
Meet a Zuerich TOEFL Tutor: Jean E.
Jean E. has been a TOEFL tutor for Manhattan Review in New York, Boston, and Zurich since 2006. He holds bachelor's, master's, and doctoral degrees in anthropology from New York University, Tufts University, and the Graduate Center of the City University of New York. He has served as an adjunct faculty member at several universities in the New York City area, and is currently conducting scholarly research in Zurich when he's not tutoring.
Jean is a native of Marseille, France, and is fluent in four languages (French, English, German, and Italian). His TOEFL score of 119 is the envy of many of his colleagues, and he has a strong record of producing top TOEFL scores for his students. His TOEFL instruction draws on his academic experience and international background. "Over the years, I've become thoroughly convinced that any intelligent person, regardless of where they're from, can succeed on the TOEFL with proper instruction and preparation," he says. "I've probably confronted every type of student TOEFL prep challenge, but I know for a fact that all of these are manageable."
As Seen In