Best TOEFL Test Prep Courses in Geneva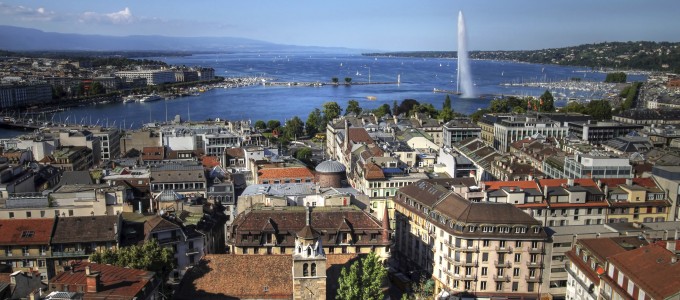 Are you getting ready to take the TOEFL exam and Geneva? When you are, Manhattan Review has the right resources to help you get a leg up. Instead of walking into that room overwhelmed by what comes ahead, you have access to the support of a wise tutors and test prep solutions to make earning a high score possible. As you get ready to start your higher education and Geneva you'll be able to open up more opportunities by earning a great score on the TOEFL exam. Demonstrate to potential college admissions personnel that you deserve a chance to attend their leading educational programs.
Since 1999, Manhattan Review has been giving students the advantage with TOEFL test prep. We have worked with thousands of students as they master language and grow their comprehension. Unlike other test prep companies we do not resort to memorization nor do we use boring outdated study tactics. Instead, we use the latest in classroom and virtual learning for TOEFL test prep. Our award-winning syllabi will inspire you to success!
It's not uncommon for students to struggle with language skills. Therefore, our TOEFL tutors are skilled at applying their educational expertise with every student they work with. Breakthrough any obstacles you have as a learner and achieve the understanding you need to get a top percent score on the TOEFL in Geneva. With this behind you, you'll be able to choose from one of Geneva's top schools and start your career journey strongly.
Manhattan Review supports standardized testing for all students. Select from full-length classroom options, private tutoring, and classes on demand. If you find that you respond better with a live TOEFL instructor and other classmates, we will be able to provide the experience you need. If you enjoy the one-on-one of a private tutor we also have access to exclusive Geneva instructors. In Europe, multi-language skills enable professionals to work with companies around the world. Therefore, many of our tutors speak multiple languages and have mastered at least several. This enables us to work with bilingual, trilingual, and multilingual students from anywhere in the world.
Scoring high on the TOEFL test will enable you to demonstrate your proficiency with English, French, German, Spanish, and many other language types. This gives you an advantage as you apply for schools like Oxford University, Yale, Harvard, and Stanford, MIT, Duke, Johns Hopkins, Caltech, and other universities with a worldwide presence. Our tutors are available in all major cities around the planets delivering the best testing tools so that students can study for standardized tests like the TOEFL.
TOEFL In-Person Classic
28 hours in total, Class Course, In-Person
Start: Sep 30, 2023

End: Nov 18, 2023

2 days left to start

Saturdays

12:00 PM - 03:30 PM

(Local Time)
Start: Oct 15, 2023

End: Dec 03, 2023

17 days left to start

Sundays

03:00 PM - 06:30 PM

(Local Time)

$1,590.00

$1,490.00

Early Booker
Start: Oct 28, 2023

End: Dec 16, 2023

30 days left to start

Saturdays

12:00 PM - 03:30 PM

(Local Time)

$1,590.00

$1,490.00

Early Booker
Start: Nov 12, 2023

End: Dec 31, 2023

45 days left to start

Sundays

03:00 PM - 06:30 PM

(Local Time)

$1,590.00

$1,490.00

Early Booker
TOEFL Private Course
12 hours in total, Personalized 1-on-1 Course, In Person or Live Online
TOEFL Practice Tests
TOEFL Practice Tests

The lessons are well-structured. The presentation session is very helpful. The instructor is very friendly and responsive to students' questions.
- Sanido (This student took our Columbia Business School Communication and Culture boot camp.)
Geneva
Primary Course Venue:

Novotel Geneve Centre
Rue de Zurich 19
Geneva 1214, Switzerland

NOTE: We do NOT typically have staff at the venue, so email us before visiting the venue.
Meet a Geneva TOEFL Tutor: Jones F.
Jones is one of our most respected tutors at Manhattan Review, and he has been with us from the beginning. He is also a true language expert having traveled, worked and lived in nearly every continent in the world. He started out in the United States born and raised in South Carolina where he attended the University of South Carolina. He studied German and history but soon found out he had a knack for computers. With the help of his family Jones was able to raise the money to enroll in INSEAD Business School in Singapore where he began studying technology in the heart of the Asian marketplace.
After earning an MBA, Jones moved to the United Kingdom where he took courses at Cambridge University in information technology management. Because it was the start of Silicon Valley's growth at this time, Jones was offered a position with the emerging company, Google. Here he quickly flourished first becoming a department manager and then quickly moving up to become the director of Information Security. Google opened up an office in the Geneva area and Jones jumped at the opportunity to be part of the European market. In 1998, Jones retired a multimillionaire and decided to support the educational efforts of other students. He has sense applied his experience in technology to make an impact on the students of Manhattan Review. As a TOEFL tutor, Jones actively helps students achieve their own career aspirations. He has an established track record for producing the top students who have earned in the 99th percentile on the TOEFL test.
As Seen In