Best TOEFL Test Prep Courses in St. Gallen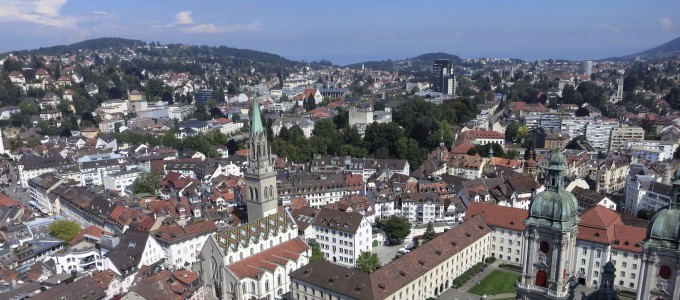 Students preparing for the TOEFL in the St. Gallen area can meet or exceed their sectional and total TOEFL score requirements with Manhattan Review's comprehensive TOEFL prep services. Test-takers can learn how to demonstrate the requisite English-language abilities with our on-site TOEFL prep courses, private TOEFL tutoring, TOEFL online classroom instruction, and TOEFL practice tests. Our supremely qualified TOEFL individual tutors and classroom teachers break down the content of each TOEFL section, provide direction and coherence to study plans, and suggest valuable test-taking strategies. Manhattan Review has been serving the international student community since we were founded in 1999, and we currently offer TOEFL prep in numerous major cities around the world. Our clients learn how to receive passing scores on the TOEFL, and just as importantly, they learn the language skills they need to effectively function in university life. Get started on a rigorous TOEFL learning program right away by contacting Manhattan Review for details on our TOEFL offerings in St. Gallen.
Universities in the English-speaking world can have a wide variety of TOEFL requirements, even within the same institution. Undergraduate admission to the University of Iowa is an example of a modest TOEFL standard: a total score of at least 80, with no subscores lower than 17. Graduate applicants to Iowa's Tippie College of Business must satisfy much higher TOEFL expectations with a minimum composite score of 100. Iowa applicants who wish to earn an MS or a PhD in statistics are required to score at least 105, which is among the most rigorous of TOEFL standards anywhere. Candidates for teaching assistantships associated with master's- or doctoral-level degree offerings in English-literary studies are only eligible with a TOEFL speaking subscore of 26 or higher. Manhattan Review's TOEFL prep courses and private tutoring in St, Gallen help our students assess, prepare for, and meet the TOEFL requirements of their chosen undergraduate or graduate degree programs.
Manhattan Review's TOEFL clients have begun and completed degrees in almost every academic discipline and at the English-speaking world's top universities. Our TOEFL students have been accepted to Oxford, Cambridge, the London School of Economics, MIT, Harvard, Princeton, Stanford, the University of Pennsylvania, Carnegie Mellon, Johns Hopkins, the University of Toronto, McGill, the University of British Columbia, the University of Melbourne, and Australian National University. The list of companies that have hired our former TOEFL students includes St. Gallen firms (such as Algetrag GmbH, Notenstein La Roche Private Bank, and Biofuels Management & Consulting) in addition to Fortune 500 businesses (such as Massachusetts Mutual Life Insurance, Valero Energy, 21st Century Fox, United Continental Holdings, and Archer Daniels Midland). St. Gallen students can become better English speakers and ultimately more successful students and professionals with the help of Manhattan Review's TOEFL prep courses or TOEFL private tutoring.
TOEFL In-Person Classic
28 hours in total, Class Course, In-Person
Start: Oct 01, 2023

End: Nov 19, 2023

3 days left to start

Sundays

03:00 PM - 06:30 PM

(Local Time)
Start: Oct 14, 2023

End: Dec 02, 2023

16 days left to start

Saturdays

12:00 PM - 03:30 PM

(Local Time)

$1,590.00

$1,490.00

Early Booker
Start: Oct 29, 2023

End: Dec 17, 2023

31 days left to start

Sundays

03:00 PM - 06:30 PM

(Local Time)

$1,590.00

$1,490.00

Early Booker
Start: Nov 11, 2023

End: Dec 30, 2023

44 days left to start

Saturdays

12:00 PM - 03:30 PM

(Local Time)

$1,590.00

$1,490.00

Early Booker
TOEFL Private Course
12 hours in total, Personalized 1-on-1 Course, In Person or Live Online
TOEFL Practice Tests
TOEFL Practice Tests

The lessons are well-structured. The presentation session is very helpful. The instructor is very friendly and responsive to students' questions.
- Sanido (This student took our Columbia Business School Communication and Culture boot camp.)
St. Gallen
Primary Course Venue:

Radisson Blu Hotel
St. Jakobstrasse 55
St. Gallen 9000
Switzerland

NOTE: We do NOT typically have staff at the venue, so email us before visiting the venue.
Meet a St. Gallen TOEFL Tutor: Tessa Q.
Tessa Q. has been a TOEFL prep tutor and classroom instructor in the United States and Switzerland since 2007. Previously a TOEFL and English-language instructor in the Baltimore, Maryland area, she relocated to St. Gallen last year. She holds a bachelor of arts in philosophy from Johns Hopkins University and a master of arts in teaching English as a second language (TESOL) from California State University-San Bernardino.
Tessa is a highly skilled teacher of TOEFL competencies who has served more than 500 students from over 50 countries. Her TOEFL and English-language students have come from a wide variety of cultural and socio-economic backgrounds, and there are few student issues that she hasn't confronted before. Originally from Cincinnati, Ohio, she is also a devoted fan of the Bengals and Reds.
As Seen In