Best TOEFL Test Prep Tutoring in Frankfurt (Germany)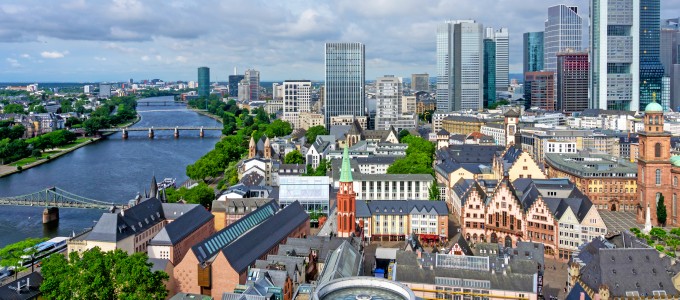 Students who are looking to prepare themselves for the Test of English as a Foreign Language, or the TOEFL, may feel that they require personalized assistance to help them with the potentially difficult process of learning a new language and translating it to an understanding of the material that is covered on the exam. Students who are looking for private tutoring and other forms of standardized test prep assistance for the purposes of taking the TOEFL should look to Manhattan Review for the best standardized test prep in the Frankfurt area. Manhattan Review has been helping students to prepare for standardized tests since 1999, and offers a wide range of study options designed to help students with the material that is covered on the TOEFL. Students who work with Manhattan Review for the process of learning the material on the TOEFL exam can utilize private tutoring either on its own or in combination with other options such as group courses and practice exams.
Manhattan Review's study options for the TOEFL exam come with a plethora of benefits designed to help ESL students who are looking for material to assist them with learning the English language for the exam. Students who work with one of Manhattan Review's private tutors are able to utilize the guidance provided by their instructor in an in-person or online context depending on what the student thinks would be the best choice for them. Manhattan Review's group courses are also available either in-person or online, and the practice tests and study curriculums offered by Manhattan Review are updated on an annual basis to ensure that they are an accurate reflection of the exam's formatting and content. Manhattan Review also allows for students who work with an in-person private tutor to use any mutually convenient location in the Frankfurt area, and students who use the private tutoring services offered by Manhattan Review generally have access to flexible scheduling and the ability to customize their own lesson plan according to their own personal strengths and weaknesses.
Students who have worked with Manhattan Review for the process of learning the material that is covered on the TOEFL have developed a stronger command of the English language that has served them well both in the context of their performance on the day of the exam, and in their daily lives away from preparing for the standardized test. Students who have used Manhattan Review to assist them in preparing for the TOEFL have used the guidance of their instructors to help them get into a wide variety of academic institutions, including Harvard, Yale, Stanford, Penn State, Princeton, UCLA, Columbia, University of Chicago, William and Mary, Massachusetts Institute of Technology, New York University, Case Western Reserve, Goethe University Frankfurt, University of Frankfurt, and many others. Students have also used their improved English language skills to help them in their careers, including at Frankfurt-based companies such as Procter & Gamble. Call or email an academic program advisor today to learn more.
TOEFL Private Tutoring
Hours package 12 to 48 hours, Personalized 1-on-1 Tutoring, In Person or Live Online
TOEFL Private Course
12 hours in total, Personalized 1-on-1 Course, In Person or Live Online

The instructor is patient in his explanation, and he knows the topics really well.
- Chew (This student took our Columbia Business School Communication and Culture boot camp.)
Frankfurt
Primary Course Venue:

Sheraton Frankfurt Congress Hotel
Lyoner Strasse 44-48
60528 Frankfurt
Germany

Phone: +49-69-9073-2266

NOTE: We do NOT typically have staff at the venue, so email us before visiting the venue.
Frank Z. grew up in the San Antonio area to a bilingual family and moved around to several other cities growing up. He eventually settled in the Frankfurt area and began helping students there who were looking to prepare for their standardized tests, including using his own experience to help him with teaching ESL students for the TOEFL and IELTS exams.
Frank's teaching methods for helping students to learn the English language for these standardized tests have been refined by him teaching students in and out of Frankfurt with a variety of different backgrounds. When he is not helping students with learning the material on their standardized tests via Manhattan Review, Frank likes to spend his free time traveling, reading, and playing soccer.