Best TOEFL Test Prep Tutoring in Geneva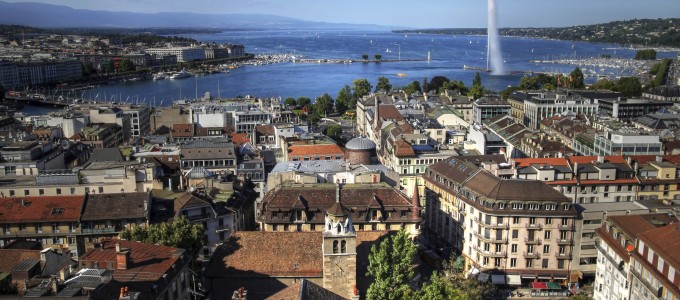 No student has the same learning style and this is something that we understand at Manhattan Review. We've been working with students since 1999, anticipating the needs and abilities of our students. Simultaneously, we also understand the challenges of the standardized exams that students are expected to take, such as the TOEFL. This means we have a unique perspective and we are able to help students navigate between these two points.
Manhattan Review has offices located in major cities around the world so that we are able to overcome any potential barriers in language and culture for our students. All of our syllabi are designed to meet the needs of a unique culture of our students. Very often, students in countries outside of those that are English-speaking find it challenging to find tutors that can meet their needs. We can assure you that when you choose our TOEFL tutors in Geneva that you are getting the best possible test prep in the world.
It is important to earn high TOEFL scores because you must be able to show colleges and university admissions that you have mastered the fundamentals of the English language. This will help you to gain entry into your first choice of university programs. The most competitive and preferred universities carefully evaluate standardized test scores to indicate if a student will be successful. Earning a good score on the TOEFL will demonstrate this and will show the admissions team that you have what it takes.
In Geneva, you will find some of the top ranked schools worldwide within this vibrant center of education. Employers understand this and are looking for candidates who have graduated from multilingual universities. The TOEFL exam is proof that you have mastered major languages such as English, Spanish, French, Italian, German and other major language types in order to work in a globally dominated marketplace. Even if you decide to attend school in the United States, you may still be required to speak more than one language to achieve an executive position with a top company.
It is a keen advantage to have the support of the highly trained private tutor in Geneva. By going this route you will get the extra help to earn a higher TOEFL score. The exam itself is made up of four main sections, and each student will discover their own personal strengths and weaknesses. Your personal TOEFL tutor will evaluate and customize your learning plan to bring the course syllabus into focus for your individual needs. You will have plenty of chances to take practice tests and get feedback from your TOEFL tutor. Once you have the confidence to score high on the TOEFL your tutor will be there to cheer you on. Then you will be able to apply for your choice of higher education in Geneva or any other place in the world.
TOEFL Private Tutoring
Hours package 12 to 48 hours, Personalized 1-on-1 Tutoring, In Person or Live Online
TOEFL Private Course
12 hours in total, Personalized 1-on-1 Course, In Person or Live Online

I highly recommend Manhattan Review's TOEFL preparation course for anybody interested in taking the exam. I took an intensive course and took the exam only after 4 weeks of classes, and got a 116 score. The teaching method is excellent. It focuses on techniques and strategies that allow students to understand exactly what is required to succeed on examination day. Tutors are very flexible and willing to adapt to the student's schedule, as well as reachable and always ready to help and follow up on whatever the student might need.
- Virginia (This student took our TOEFL classes in NYC)
Geneva
Primary Course Venue:

Novotel Geneve Centre
Rue de Zurich 19
Geneva 1214, Switzerland

NOTE: We do NOT typically have staff at the venue, so email us before visiting the venue.
Meet a Geneva TOEFL Tutor: Mindy S.
Mindy is a skilled tutor on the Manhattan Review team, and when you work with her, you will feel very lucky. She has a warm personality that balances well with a high level of expertise. At an early age, Mindy understood that she enjoyed the experience of creating culinary delights. Throughout her undergraduate career at the University of Geneva, Mindy studied under the direction of award-winning chefs in Switzerland. She then moved on to cooking school in Paris France where she impressed her instructors on a regular basis. Here, Mindy solidified her knowledge of French food and became a true Parisian. Soon after achieving career success Mindy also met her future husband, Frank, at a café in Paris. He too was a creative but his medium was in web design. While Mindy honed her skills as a chef traveling to major cities, Frank worked virtually and started his own web management company in the city of Geneva. Together, they designed and innovative product that ties in the culinary education of each cities most famous chefs and mobile access so that anyone in the world can try their hand at gourmet cooking.
With the same dedication, Mindy brings her skills to Manhattan Reviewas a TOEFL tutor. She has a unique perspective on the world having traveled so much and continually working with some of the world's most famous chefs and restaurant groups. She is able to bring this insight into her tutoring process helping students to think on a global scale. She attributes her success to hard work and perseverance, which are the hallmarks of the most successful students. Allow Mindy to support you, as you get ready to take the TOEFL in Geneva. Her private tutoring sessions are guaranteed to delight and inspire you!
As Seen In