Best TOEFL Test Prep Courses in Lausanne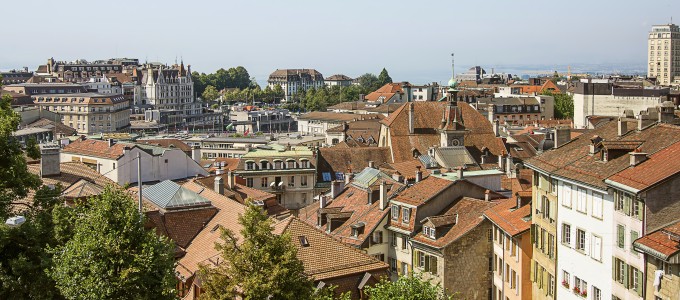 International applicants to universities in the English-speaking world must demonstrate that they are capable of reading, writing, speaking, and understanding the English language in order to begin their degree programs. The most common method of proving the requisite skills is the Test of English as a Foreign Language (TOEFL). Manhattan Review in Lausanne is a test prep company that offers a variety of TOEFL learning options that teach students how to most effectively and efficiently pass the TOEFL. On-site programs in Lausanne include TOEFL classroom instruction and TOEFL private tutoring, and we also provide online TOEFL prep courses and TOEFL practice tests. Manhattan Review has been a worldwide leader in standardized test preparation since 1999, with classes held in dozens of major European, North American, Asian, and African cities. The international character of our company makes us uniquely qualified to teach international students, who are an afterthought to most other American test prep companies. Learn more about why we are the top TOEFL prep resource in Lausanne by reaching out to our local support staff via phone, email, or online.
Researchers have demonstrated the academic value of the TOEFL as an assessment. A 2016 study showed that scores on the listening section of the TOEFL strongly predicted the level of teaching competence for graduate teaching assistants from overseas. A 1995 study found that the TOEFL's four sections had varying degrees of predictive validity with respect to academic performance, with total scores, listening scores, and reading scores being the most useful. Rigorous TOEFL prep is beneficial for a variety of reasons, including the acquisition of language skills, better academic performance, and of course, passing the test. At Manhattan Review, we understand the role of the TOEFL as an admissions requirement, but we also realize that it is a gateway to better grades. Our TOEFL prep courses and private tutoring therefore focus on teaching our students how to master academic English using real-world scenarios and instructional techniques that have been proven to work.
Manhattan Review's TOEFL prep courses and private tutoring have been helping students get accepted to top universities for many years. Our clients have met the admissions requirements for world-class institutions such as Oxford, Cambridge, London Business School, Harvard, Stanford, MIT, the University of Pennsylvania, Princeton, Dartmouth, Georgetown, Johns Hopkins, and dozens of other top schools. Many of our international students have chosen to remain in the United States after graduating from their undergraduate or graduate degree programs, and they have accepted positions at Fortune 500 companies such as Exxon Mobil, Prudential Financial, Dow Chemical, and Boeing. Others have returned to their countries of origin to accept jobs in business, civil service, education, scientific research, or information technology. We hope that you will join our roster of TOEFL students today, so that we can help you become every bit as successful as our past students.
TOEFL In-Person Classic
28 hours in total, Class Course, In-Person
Start: Sep 30, 2023

End: Nov 18, 2023

2 days left to start

Saturdays

12:00 PM - 03:30 PM

(Local Time)
Start: Oct 15, 2023

End: Dec 03, 2023

17 days left to start

Sundays

03:00 PM - 06:30 PM

(Local Time)

$1,590.00

$1,490.00

Early Booker
Start: Oct 28, 2023

End: Dec 16, 2023

30 days left to start

Saturdays

12:00 PM - 03:30 PM

(Local Time)

$1,590.00

$1,490.00

Early Booker
Start: Nov 12, 2023

End: Dec 31, 2023

45 days left to start

Sundays

03:00 PM - 06:30 PM

(Local Time)

$1,590.00

$1,490.00

Early Booker
TOEFL Private Course
12 hours in total, Personalized 1-on-1 Course, In Person or Live Online
TOEFL Practice Tests
TOEFL Practice Tests

She is great! She is able to involve all the participants. She is clear, and she always keeps the attention of the class.
- Matteo (This student took our Columbia Business School Communication and Culture boot camp.)
Lausanne
Phone: +41-21-588-04-94

Av Louis-Ruchonnet 2B
1003 Lausanne
Meet a Lausanne TOEFL Tutor: Fritz C.
The TOEFL tutoring of Fritz C. has been widely praised by his students. "Fritz knows how to use a student's TOEFL strengths to improve his or her TOEFL weaknesses," said one past student. "Fritz's teaching style is very intuitive, which allows him to personalize his instruction toward the learning preferences of his students. His approach improved both my language skills and my self-confidence," another student recalled.
Fritz is a native of Berlin, and was drawn to language study at a young age. He holds a bachelor's degree in Spanish language and literature from the University of Florida and a master's degree in literacy, culture, and language education with a specialty in English as a second language from Indiana University. He has been a TOEFL tutor in the United States and Europe since 2007, and has now taught TOEFL prep to nearly 1,000 students.
As Seen In