Best GMAT Test Prep Tutoring in Lausanne (Switzerland)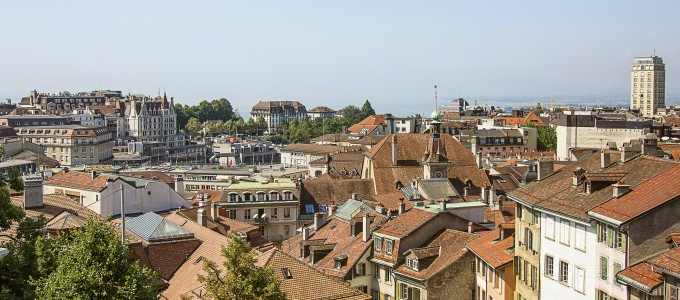 Business schools highly value the Graduate Management Admission Test (GMAT) as a standardized assessment that evaluates all applicants by the same criteria. Manhattan Review is an international test prep company that provides Lausanne students with all of the services necessary for superior GMAT performance. Business school applicants in Lausanne can reach their goals with our on-site and online GMAT prep classes, one-on-one GMAT tutoring, GMAT practice tests, and MBA admissions consulting. Manhattan Review has been leading the industry since we offered our first GMAT prep courses in 1999, and we have taught countless students how to master GMAT content, test-taking strategies, and organization of study time for optimal test prep effectiveness. Lausanne's most qualified GMAT educators compete to teach for us, and we only hire those who are able to pass a highly selective screening process and rigorous training program. Learn more about our course materials, teaching methods, tutors, and scheduling options by contacting us today.
Business school applicants should begin the GMAT preparation process by determining the GMAT score that matches their ambitions. According to the Graduate Management Admission Council, approximately 75% of all students who take the GMAT receive a total score below 650, and the mean total score is currently 551.94. Students interested in acceptance to highly ranked business schools must nearly always reach the upper portions of the scoring range. The average GMAT scores of accepted students are easily available on university websites, and can provide helpful benchmarks. Although there is some fluctuation, averages for the top 50 schools are generally above 650, above 700 for the top 20, and above 720 for the top 5. Surpassing these averages usually gives an applicant his or her best chances at success. A student who wishes to attend the University of North Carolina's Kenan-Flagler Business School, for example, should take that institution's median score of about 700 as an initial goal, and then try to exceed it by 10 to 20 points.
Even a cursory review of GMAT data at business schools shows that it is quite difficult to get accepted without upper-percentile scores. Elite GMAT performance, however, is both attainable and well worth the expense. Manhattan Review's GMAT students have been accepted to top business schools such as Wharton, Harvard, Stanford, UC Berkeley, the University of Chicago, Dartmouth, Columbia, Duke, Georgetown, and MIT. Students at these business schools can look forward to lucrative employment after graduation. At Harvard Business School, for example, 94% of graduates receive job offers within three months, with median starting salaries of $130,000 (65% of these students also receive average singing bonuses of $25,000, and 19% receive other types of guaranteed compensation at a median level of $26,000). Manhattan Review clients have been hired by a number of Fortune 500 companies, including Berkshire Hathaway, Prudential Financial, JP Morgan Chase, and Microsoft, and we also have former students now working for Lausanne firms such as CGN, Edipresse, and Tetra Laval. Manhattan Review's GMAT prep services in Lausanne have paid dividends for our students, and we hope to also help you become a successful business student and business professional.
GMAT Private Tutoring
Hours package 12 to 48 hours, Personalized 1-on-1 Tutoring, In Person or Live Online
GMAT Private Course
12 hours in total, Personalized 1-on-1 Course, In Person or Live Online

I talked with my friend about this after every class. The consensus was that we both were charged after coming out of your classes. It was the type of feeling where if I had the time I would have study for a good 12 hours. I hit a 47 for an 82nd percentile on the math... Verbal went a touch better at 48 for 99, leaving me with a Total scaled score of 760 and knocking me into the 99th percentile… I also received 6 out of 6 on my AWA. Thanks for all of your help.
- Eric (This student took our New York GMAT classic course)
Lausanne
Phone: +41-21-588-04-94

Av Louis-Ruchonnet 2B
1003 Lausanne
Meet a Lausanne GMAT Tutor: Antoine P.
Antoine P. was born and raised in the Lausanne area. A graduate of the University of Edinburgh and Columbia Business School, he has been teaching GMAT prep in the United States and Europe since 2009. He also maintains an active career in the business world as a junior executive at an international manufacturing company's Lausanne offices.
Antoine describes his teaching style as detail-oriented but patient. "There is a lot of material to learn on the GMAT, but students need to acquire these skills in a slow and steady fashion," he says. "I go for quality of instruction rather than quantity, because the brain can only absorb so much information at any one time." Antoine's most recent cohort of GMAT students includes acceptances to Harvard, Northwestern, MIT, UCLA, and London Business School.