Best GMAT Test Prep Courses in St. Gallen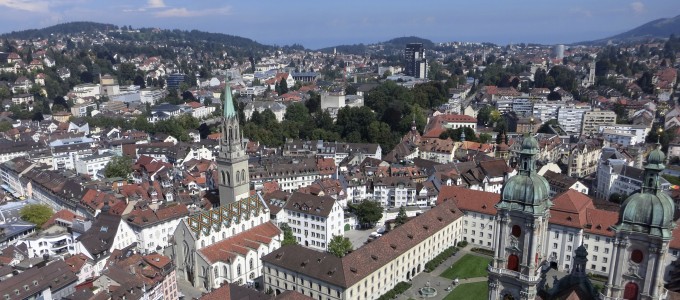 St. Gallen students who wish to gain acceptance to elite graduate business programs must excel on the Graduate Management Admission Test (GMAT). High GMAT scores are usually the result of experienced guidance from professional instructors. Manhattan Review is St. Gallen's top provider of GMAT services, including traditional GMAT courses in on-site format, online GMAT classes scheduled at convenient times for busy students, GMAT private tutoring plans customized to individual student requirements, and realistic GMAT practice tests that precisely imitate the actual exam. Prospective master of business administration, master of accountancy, master of finance, or doctor of philosophy students can also enhance their business school applications with our admissions consulting services. Manhattan Review has been the industry's most innovative international provider of GMAT learning plans since 1999, and our instruction focuses on student engagement to produce test score results that far exceed those offered by our competitors. Start expanding your options for graduate business school right away with Manhattan Review's GMAT services in St. Gallen.
Business school applicants are usually accomplished people, but this can lead to one of the most common mistakes: overconfidence in one's GMAT abilities. Students with high GPAs often assume that they will have no trouble with the GMAT, but this is usually not the case. In order to receive high GMAT scores, it is not enough to be in possession of strong general academic skills. Test-takers must also be able prove these skills in the context of many different types of GMAT exercises, and they must therefore develop a large set of specialized competencies that require informed instruction and careful study. Manhattan Review's GMAT prep courses and private tutoring feature complete coverage of all GMAT sections, thorough instructions for the creation of detailed and individualized plans for GMAT study outside of the classroom, and effective assimilation of time management and other strategic testing techniques for maximizing score results. Preparing for the GMAT is a challenge, but you don't have to reinvent the wheel. Let Manhattan Review's talented and experienced GMAT teachers guide you to your highest possible GMAT scores.
Manhattan Review's GMAT clients have been accepted to business schools at the top of the national and world rankings. Our students have enrolled in and graduated from MBA and other programs at Harvard Business School, the Yale School of Management, Columbia Business School, the Wharton School at the University of Pennsylvania, Northwestern University's Kellogg School of Management, the University of Oxford's Saïd Business School, the University of St. Gallen, and many more. A large number of our former GMAT clients are now business school graduates with successful careers at Fortune 500 companies and firms in St. Gallen, including JP Morgan Chase, Prudential Financial, Dow Chemical, Valero Energy, FISBA, and Helvetia Insurance. At Manhattan Review, we are ready to help today's business school applicants achieve the same levels of accomplishment as our thousands of past students. Contact our St. Gallen office by phone, email, or online for details on our GMAT prep services or for answers to any of your questions.

I attended a weekend course run by Manhattan Review two and a half weeks before my GMAT. The teacher on the course was fantastic and managed to focus on the needs of individuals despite the class setting. I also thought the materials were absolutely first rate. I managed to score 760, exceeding my GMAT goal by 60 points. I was absolutely ecstatic!
- Chris (This student took our London GMAT weekend course)
St. Gallen
Primary Course Venue:

Radisson Blu Hotel
St. Jakobstrasse 55
St. Gallen 9000
Switzerland

NOTE: We do NOT typically have staff at the venue, so email us before visiting the venue.
Meet a St. Gallen GMAT Tutor: Mildred C.
Mildred C. is a graduate of Louisiana State University (bachelor's degree in history) and UC Berkeley's Haas School of Business (master of business administration). A native of New Orleans, she has been teaching GMAT prep courses and private tutoring sessions since 2009. She also works as a marketing specialist for a Swiss firm, and has been living in St. Gallen for the past two years.
Mildred's GMAT students have entered selective graduate business programs in the United States, Canada, United Kingdom, South Africa, and Switzerland. Her student evaluations show her to be a conscientious GMAT educator with a student-centered approach to teaching GMAT content, study skills, and testing strategies. In her spare time, Mildred enjoys following the sports teams of her undergraduate alma mater.
Our Books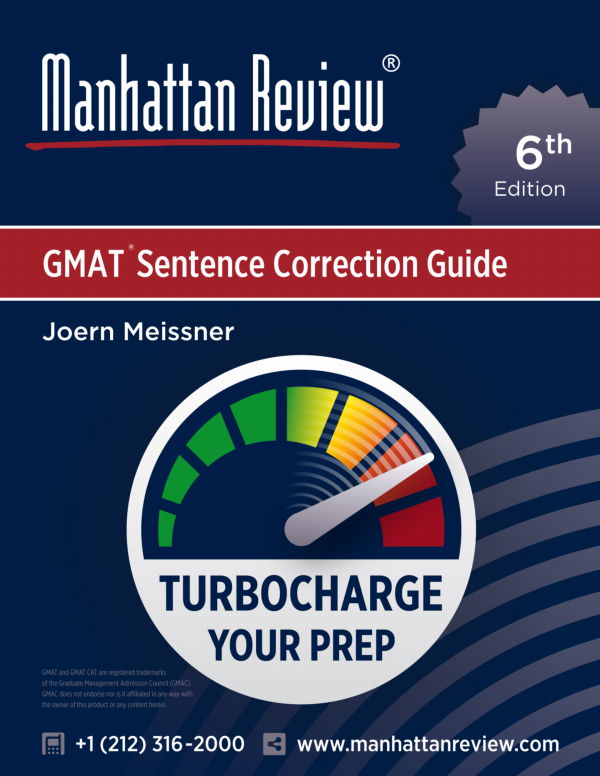 As Seen In