Best GMAT Test Prep Tutoring in Geneva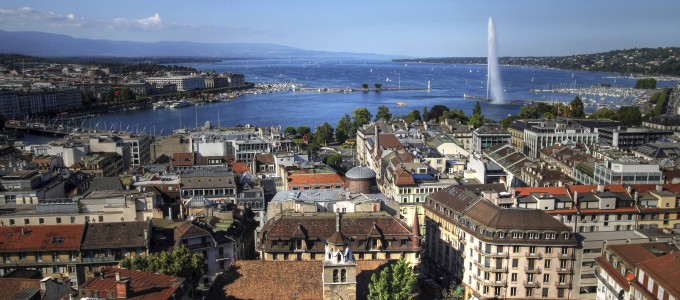 Since 1999, Manhattan Reviewhas been supporting the goals of students as they pursue advanced degrees. Our platform is focused on top level GMAT course syllabus, and we use a custom approach to meet every one's learning needs. Over the last decade, our private tutoring services have helped thousands of worldwide students to get into their choice of the best business schools.
Give your GMAT scores a chance to speak volumes about your potential to employers in the business world by increasing your ability to earn the best score. High scores in the top ten percentile will help you garner the attention of admission officers, who are scanning the applications of the competition. Getting into a great school, like UIBS Geneva Business School in Switzerland or University of St Gallen will impress any hiring company, or you may be vying for a spot at the top ranked MBA program at IMD to launch your entrepreneurial career. Standing out means earning a degree at a respected business school, which, firstly, requires the best GMAT score in Geneva.
Over the years, Manhattan Review has helped students just like you to be accepted into the top Ivy League colleges worldwide, including Stanford, Harvard, and Wharton in the USA; as well as HEC Paris in France, INSEAD in Singapore, London School of Business, and Spain's IE Business School around the globe. Business professionals in Geneva have no problems catapulting their careers all because they focused on above average GMAT scores early on in the journey.
Your mission is to choose one of our expert private tutors who have impressive backgrounds and will give you the personalized attention you need to succeed. As a student of Manhattan Review, you can expert to learn the most effective ways to test, how to pace yourself, and you will be empowered with the streamlined core curriculum you will gain access to – so that your efforts will be completely focused on scoring high on the GMAT.
Enhance your career now and boost your credentials with a degree from your choice of top business schools in Europe. Companies in Switzerland are eager to snap up the most educated and skilled candidates they can. Look for career opportunities from respected companies like ABB, Migros, Glencore, Nestle, Sunrise, Emil Frey, Roche, DKSH Management AG, Swatch, Rolex, Esso Suisse, Steiner Group and others. Since Geneva is known for being a financial and banking capital in the world, there are also many career openings for graduates of business programs. Take the bull by the horns and start with a great education that will make you stand out from the competition for the rest of your life.
GMAT Private Tutoring
Hours package 12 to 48 hours, Personalized 1-on-1 Tutoring, In Person or Live Online
GMAT Private Course
12 hours in total, Personalized 1-on-1 Course, In Person or Live Online

I have recently attended this weekend session of the Manhattan Review's GMAT course in London. I had hoped the course would be valuable in improving my mathematical and critical reasoning skills. Instead, the course exceeded all my expectations. I mentioned my observations to a group of fellow attendees and we all agreed we had learnt more in one day from this course than in our final year of secondary education!
- Shyama (This student took our London GMAT weekend course)
Geneva
Primary Course Venue:

Novotel Geneve Centre
Rue de Zurich 19
Geneva 1214, Switzerland

NOTE: We do NOT typically have staff at the venue, so email us before visiting the venue.
Meet a Geneva GMAT Tutor: Sally A.
Sally is one of our most loved tutors at Manhattan Review, for a number of reasons. She earned her MBA and later her PhD from the Graduate School of Business and Administration in Geneva, after pondering over her career as a late-bloomer. She is the mother of triplet boys, so she had a lot on her plate! Hailing originally from Toronto, Ontario in Canada, Sally initially worked as a consultant for several large brand finance companies that call this area their headquarters. She was a pivotal member of decision making processes and served on the board of directors at ING Bank of Canada as well as leading policy changes as a former member of the Toronto Chamber of Commerce and Industry. She now supports the efforts of the Geneva financial market as an independent consultant. Sally believes that all professionals in the financial sector must follow ethical practices and that businesses must stand firm in their values so that the economy is supported for future generations.
Students who choose to work with Sally as a Geneva GMAT tutor will gain a large depth of knowledge about the global financial markets as well as have the opportunity to score high on their exams. She decided to become part of the team because she is passionate about helping students reach their career goals in the business and finance world, two areas that are in desperate need of high level candidates in Geneva. Sally can share with you the secrets of landing work in prominent Swiss companies in the finance sector due to her relationships with though leaders here. If you choose to work with Sally at Manhattan Review to boost your GMAT score in Geneva, you will need to be a dedicated learner who's willing to put the time and effort in. Once you are accepted to your first choice in universities and then walk into a lucrative career, it will be all worth it.
Our Books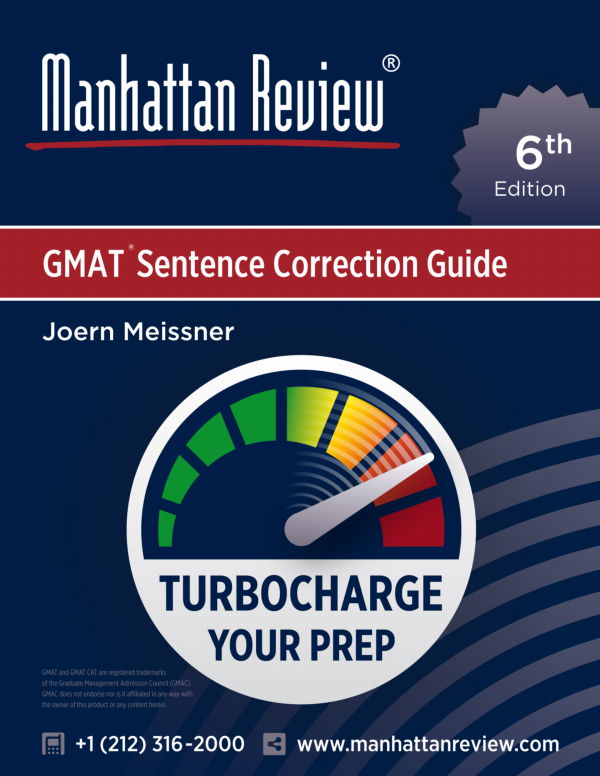 As Seen In