Best GMAT Test Prep Courses in Frankfurt (Germany)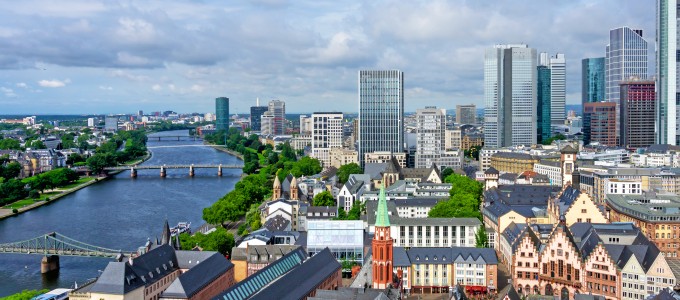 The Graduate Management Admission Test, or GMAT, is becoming an increasingly popular standardized test among students who are looking to further their education at business school or in other ventures. Students who are looking to prepare for this exam may feel that they require some form of assistance in order to achieve a competitive score on the day of the test. Students in the Frankfurt area who are looking for the best possible preparation methods for the GMAT should look to Manhattan Review, which has been helping students in and out of Frankfurt with their preparation for the GMAT exam since 1999. Students who are looking for assistance with their GMAT preparation can take the various study plans that Manhattan Review offers in the form of group courses, private tutoring, and practice exams either individually or in combination with each other as they see fit to help them most with their course of study.
Manhattan Review's preparation options for the GMAT exam allow for students to take advantage of the various benefits offered for the process of preparing for the exam, including the ability to take the group courses and private tutoring either in-person or online depending on what they think would be most beneficial for them. Manhattan Review's instructors have many years of experience helping students in and out of the Frankfurt area with the process of learning the material that is covered on the exam, and Manhattan Review's in-person private tutors can meet their students at any mutually convenient location in the Frankfurt area. Manhattan Review also provides practice tests and study curriculums that are updated on an annual basis, and students who work with one of Manhattan Review's private tutors can customize their lesson plan to fit their strengths and weaknesses for a more well-rounded performance on the day of the exam.
Students who have worked with Manhattan Review for the process of preparing themselves for the GMAT have managed to improve their scores on the day of the exam thanks to their instructors helping them with the process of learning the material that is covered on the exam, along with their test-taking skills. Students have used their subsequently improved scores on the GMAT to help them get into schools in and out of the Frankfurt area, such as Harvard, Yale, Oxford, Cambridge, Stanford, Penn State, UCLA, University of Chicago, New York University, Columbia, Bates, Kenyon, Brown, Emory, Vassar, Goethe University Frankfurt, Frankfurt University, and many more. Students have also used their academic backgrounds at these schools to help them gain careers at a wide variety of companies in and out of Frankfurt, including Frankfurt-based companies such as the European Central Bank and Procter & Gamble. Call or email one of Manhattan Review's academic program advisors to learn more.

Just did my GMAT and got 720 score! Very pleased with that, your course was an excellent start for the preparations. Many thanks.
- Maarten (This student took our London GMAT weekend course)
Frankfurt
Primary Course Venue:

Sheraton Frankfurt Congress Hotel
Lyoner Strasse 44-48
60528 Frankfurt
Germany

Phone: +49-69-9073-2266

NOTE: We do NOT typically have staff at the venue, so email us before visiting the venue.
Tina M. grew up in the Berlin area before moving to Frankfurt after she completed her education at Goethe University Frankfurt. She began taking up tutoring work during her time at school by helping students who were learning the English language for the TOEFL and IELTS, and now assists students in the Frankfurt area with a wide variety of standardized tests for Manhattan Review, including the GMAT.
Tina's teaching methods have helped a wide variety of students with learning the material that is covered on their standardized tests, with her students learning the material in a way that is best suited to their needs and with a customizable, personalized approach that has helped them in their study process. She spends her free time with her friends at various social events.
Our Books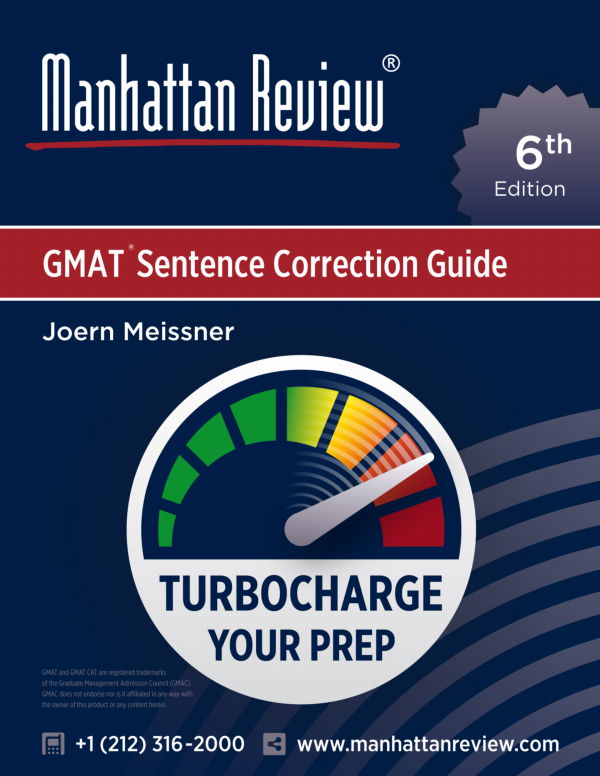 As Seen In