Best GMAT Test Prep Courses in Lausanne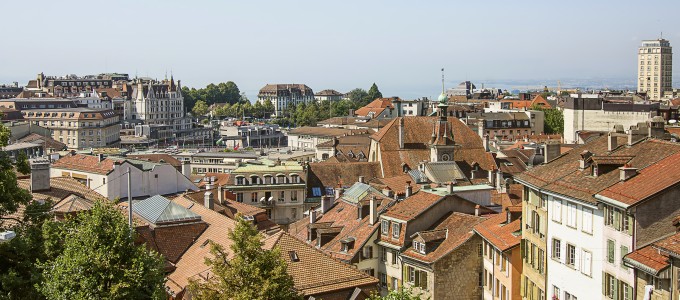 Lausanne students wishing to gain acceptance to business school must carefully and thoroughly prepare for the Graduate Management Admission Test (GMAT). Manhattan Review is a test prep company that offers all of the services essential to high GMAT performance, including traditional GMAT classroom instruction at convenient Lausanne locations, GMAT courses in online interactive format, private GMAT tutoring in Lausanne, and GMAT practice tests. Business school applicants can also put their best foot forward with our MBA admissions consulting. We teach our students how to master each of the GMAT's content areas using innovative instructional methodologies that focus on development of analytical skills rather than tedious memorization. Manhattan Review students also learn how to approach the GMAT strategically using time management and our unique templates for understanding the GMAT as an assessment. Manhattan Review has been guiding students to their desired GMAT scores since we were founded in 1999, and we hope to be able to help you accomplish your goals as well.
One reason that graduate programs rely on standardized tests such as the GMAT is a well-documented trend of grade inflation at American universities. A recent analysis of the data found that the average undergraduate GPA at all tertiary institutions in the United States had risen from about 2.83 in 1980 to approximately 3.15 in 2013. This trend is even more pronounced at highly selective universities. The typical graduating senior at Harvard University had a 3.15 GPA in 1985; in 2015, the average GPA was 3.65. At Georgetown University, the average GPA grew by one-quarter of a point in less than 15 years (from 3.29 in 1999 to 3.54 in 2013). Various hypotheses have been advanced to explain this trend, from the consumerization of higher education to improvements in the quality of the nation's primary and secondary schools, but the bottom line is the fact that high GPAs are far more common than they used to be. It is therefore understandable that business schools have become more skeptical of the value of GPA as a predictor of graduate-level academic success.
This emphasis on the GMAT is actually good news for today's business school applicants. With proper instruction and sufficient student effort, elite GMAT scores are attainable in most cases, and are eminently helpful to applicant prospects. Manhattan Review students have consistently leveraged this situation into acceptance at Harvard Business School, the Stanford Graduate School of Business, the Wharton School at the University of Pennsylvania, Columbia Business School, MIT's Sloan School of Management, and many other top institutions for advanced business training. Thousands of our former students are now alumni of these fine schools, and have become successful business professionals at Fortune 500 companies and firms in Lausanne (including General Electric, Wells Fargo, Prudential Financial, Benedict International Education Group, Debiopharm Group, and Vestergaard). With Manhattan Review's GMAT prep services in Lausanne, you can start writing your own success story today. Contact us by phone, email, or online for details on our Lausanne GMAT offerings.

Overall went well - 730. Thanks for your help. My performance on sentence corrections really improved thanks to your dissection of those examples in class. Give my best to Joern as well. I hope to either see you at INSEAD or Joern at Columbia if all goes well.
- Gerry (This student took our GMAT weekend course)
Lausanne
Phone: +41-21-588-04-94

Av Louis-Ruchonnet 2B
1003 Lausanne
Meet a Lausanne GMAT Tutor: Pavel T.
Pavel T. grew up in the Brighton Beach area of New York City, and he is a second-generation American of Russian descent. He completed an undergraduate degree at the University of Pennsylvania's Wharton School and an MBA at the University of Michigan's Ross School of Business. He has been a part-time GMAT tutor since 2010, and is currently a marketing executive at a Swiss educational services firm.
Pavel's GMAT students have been accepted to the business schools at Yale, the University of Chicago, the University of North Carolina, UCLA, Carnegie Mellon, Brigham Young, and a number of other public and private institutions. He can provide GMAT instruction in either English, French, or Russian, and he also speaks passable Italian and German. In his spare time, he is an avid cyclist and tennis player.