Best GMAT Test Prep Courses in Geneva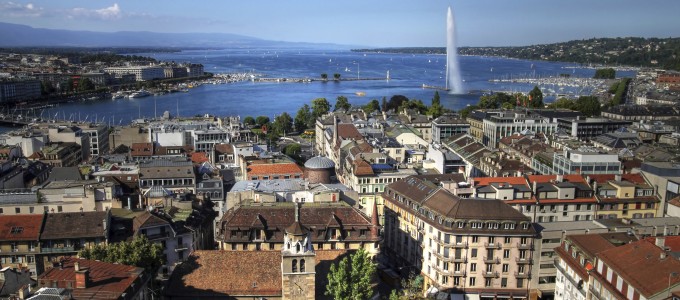 There's no need to worry about the GMAT exam. Instead, you can be confident that you will be ready to take this exam with the correct test prep option. Manhattan Review gives you the tools to break down the topics into easy-to-learn bites when taking the GMAT in Geneva. Our streamlined solutions help you focus on what you really need to know when taking the test. This means you can eliminate the waste of going over unnecessary materials and benefit from selective course syllabus that's designed to deliver high scores. Since 1999, Manhattan Review has been evaluating the GMAT exam, so we can give you the strategies, solutions, and techniques that help learners earn a better score than attempting to study on your own.
The pursuit of an MBA in Geneva is a wise one, especially when you consider that Geneva is one of the top cities on the world and headquarters a growing number of leading organizations. They choose the Geneva region because of favorable low taxes and multiple overseas business perks. The good thing is that Manhattan Reviewhas over a decade of experience with top employers who are ready to hire employees who have achieved MBA admissions leading to degrees with top colleges and universities. In fact, our company has supported the goals of Global 500 companies who are paving the way with a highly educated workforce.
It's possible to expand your career while improving your industry credentials with a college degree from a top ranked business school in Europe. Companies in Switzerland like ABB, DKSH Management AG, Glencore, Nestle, Emil Frey, Swatch, Rolex, and many more are looking for talented individuals, who have earned degrees from prestigious universities. In Geneva, there are a number of leading industries like finance and banking, medical research, transportation, and more to choose rewarding careers. Investing in yourself is the best way to attract the attention of a leading company looking for business candidates.
Start your career journey with an education at one of the most respected universities in Europe. Choose from UIBS Geneva Business School that offers students a multi-cultural education, or a highly-favored MBA program at IMD University of St Gallen or HEC Lausanne. Students of Manhattan Review have been successful at gaining admission into colleges such as Harvard, Stanford, and Wharton in the USA, as well as worldwide programs at London's School of Business, HEC Paris in France, INSEAD in Singapore, and IE Business School in Spain. Once graduated, these professionals have taken careers to the next level by taking charge of their own GMAT scores. It's possible that you can do the same with our GMAT prep courses that offer the convenience of online courses, private tutoring and full classroom courses to help you ace the GMAT exam.

Manhattan Review's help in my preparation for the GMAT exam was nothing short of priceless. I would suggest to anybody sitting the GMAT exam that taking classes are not just advisable, they are an absolute necessity. Although the GMAT exam is very tough, there is a knack to it and my tutor's help was excellent. I have since sat the GMAT and I have been accepted into Harvard Business School. There is no doubt that I would not be in this situation if it was not for the help of my tutor at Manhattan Review.
- Gordon (This student took our London GMAT weekend course)
Geneva
Primary Course Venue:

Novotel Geneve Centre
Rue de Zurich 19
Geneva 1214, Switzerland

NOTE: We do NOT typically have staff at the venue, so email us before visiting the venue.
Meet a Geneva GMAT Tutor: Stephen T.
Stephen is one of our top business tutors who hails from the Midwestern United States, where he was born and raised. As a young up-and-comer with outstanding test scores, Stephen attended the University of Chicago – Booth School of Business to earn his MBA degree, specializing in Finance. After completing this program, Stephen decided to take the notch higher and applied at Harvard Business School with a 99th percentile GMAT score, where he was accepted into their PhD program in Business Economics. Stephen graduated Cum Laude and this helped him to land a consulting job with Baine & Company, a global management firm. Over the years, Stephen has had the opportunity to travel to many countries working with top companies in the finance markets, and rubbing elbows with world leaders.
Stephen is a natural-born leader and mentor, therefore he brings a tremendous value to the GMAT tutors in Geneva who are part of the Manhattan Review team. He willingly shares his personal and professional journey with students, providing unique insight into what it takes to launch a successful career in the European market. He is also married to a Geneva-born concert pianist, which allows him to experience all that the Swiss culture has to offer in this popular city. When he's not working on a research project or consulting with a top-level client, Stephen enjoys hiking in the mountains, and recently completed his first trek to the top of Mount Everest. Stephen continues to support the career goals of students so they can get into the best MBA programs in Switzerland and worldwide, using the GMAT test prep courses at Manhattan Review.
Our Books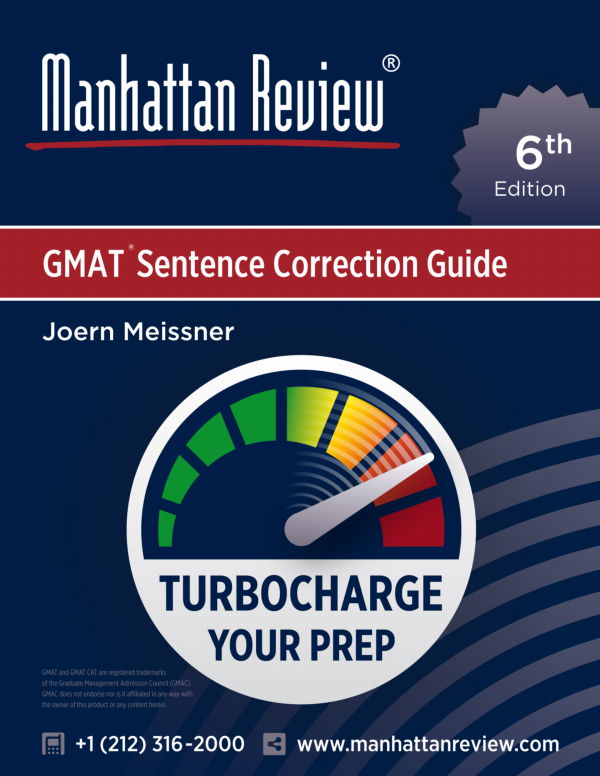 As Seen In