Best GMAT Test Prep Courses in Zurich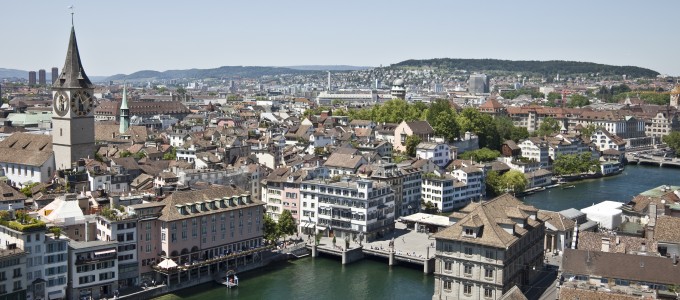 The Graduate Management Admission Test (GMAT) is required of most applicants to business schools in the United States, and it is accepted or required in several other countries as well. The GMAT is a challenging exam that requires substantial preparation for optimal performance. Manhattan Review, a test prep company founded by a business school professor, has been securing high GMAT scores for students around the world since 1999. We offer Zurich students a full range of GMAT preparation services, including on-site GMAT prep classes and private tutoring in Zurich, online interactive GMAT courses, and GMAT practice tests. Our GMAT instruction has successfully guided thousands of international students to the GMAT scores needed for acceptance into Harvard Business School, the Stanford Graduate School of Business, the University of Chicago's Booth School of Business, the University of Zurich Graduate School of Business, and countless other top programs.
GMAT preparation should be approached with a degree of rigor that matches the importance of the test to graduate business student prospects. The GMAT is taken by over 250,000 potential business students each year, with an average score of about 545. Though many institutions claim not to have minimum GMAT score requirements, highly ranked business schools do not generally accept students unless they produce GMAT scores that are well above average. The Massachusetts Institute of Technology's Sloan School of Management, for example, reports average GMAT scores of 710 for its accepted students (which is in the 92nd percentile of all test-takers). Students at the University of Pennsylvania's Wharton School averaged 719 (approximately the 94th percentile), and no business program ranked in the top 30 nationally had average GMAT scores below 678 (roughly the 84th percentile). This means that applicants must perform in the top 16% or better in order to meet the standards set by students accepted to the best business programs.
Manhattan Review's GMAT prep classes and private tutoring provide our students with all of the necessary preparation for high performance on the exam, including coverage of GMAT subject matter, test-taking strategies, and time management skills. Our services are strongly correlated with both business school acceptance and professional success after graduation. Manhattan Review's past clients have used their master of business administration, master of accountancy, master of finance, or doctoral-level business degrees to climb the corporate ladder at Fortune 500 companies and Zurich businesses, including Chevron, General Electric, Bank of America, Credit Suisse, International Aero Engines, and Digitec Galaxus. They work in fields ranging from leadership and management to financial analysis and marketing, and some of our students have even started their own firms. Whatever you wish to accomplish in business, Manhattan Review's GMAT prep classes and private tutoring can help get your career started with an outstanding business school application that includes high GMAT scores.

The sessions I had with Bill exceeded my expectation. We were able to cover a lot of material in the 12 hours I was signed up for. Bill was very organized, prepared, and knowledgeable. Bill had a solid understanding of each section of the test, and he was able to answer any question I had.
- Scott
Zurich
Primary Course Venue:

Rohrhaldenstrasse 45
Zürich 8712, Schweiz

Phone: +41-(0)43-508-0991

NOTE: We do NOT typically have staff at the venue, so email us before visiting the venue.
Meet a Zuerich GMAT Tutor: Andrew P.
Andrew P. is originally from London, England, and has been living and working in Zurich since 2011. He is a graduate of Boston College and London Business School, with a bachelor of arts in marketing and an executive master of business administration. He was a junior executive at a London manufacturing company before his relocation to Zurich, where he founded a publishing firm that specializes in translations of academic texts.
In addition to his business experience, Andrew has been teaching GMAT prep in London and Zurich for 12 years. His students have been accepted to business schools in the United States and United Kingdom, including several highly ranked institutions. He describes his teaching as student-centered with an emphasis on building confidence. "The GMAT isn't easy, but it also isn't rocket science," he says. "Effective preparation comes down to identifying and correcting individual student issues, which bolsters self-confidence."
Our Books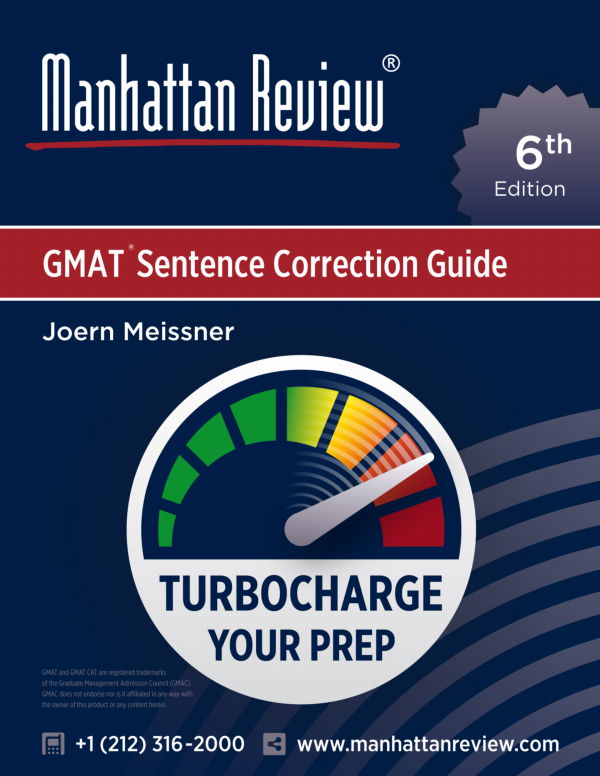 As Seen In