SAT Private Tutoring in Frankfurt (Germany)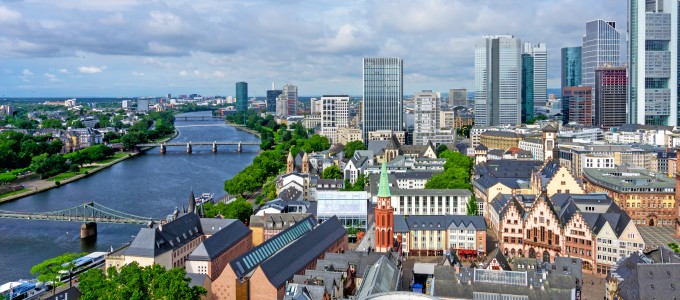 As the most widely taken standardized test, the SAT may be a potentially competitive exam for students who are looking to take it for the purposes of ensuring that they are able to gain admission into the academic institution of their choice. Students who are looking to prepare for the SAT may find themselves looking for assistance in the form of private tutoring to ensure that they are given the individualized attention that they need to help them succeed on the day of the exam. Students looking for the best private tutoring options in the Frankfurt area should look to Manhattan Review, which has been providing private tutoring and other standardized test preparation options for students in and out of the Frankfurt area since 1999. Manhattan Review's private tutoring can either be utilized individually or in combination with other options such as group courses and practice exams to ensure that students are able to get the most out of their course of study.
Students who choose to work with Manhattan Review's private tutors and other study options are able to work with a variety of benefits to help them get the most out of the process of preparing for the SAT. Manhattan Review's private tutors can work with their students either in-person or online depending on the preferences of the student. (Manhattan Review's group courses are also offered both in-person and online.) Students who work with a Manhattan Review private tutor will have access to flexible scheduling, and the ability to customize their own lesson plan as they see fit to match their strengths and weaknesses and ensure that they can deliver the strongest possible performance on the day of the test. Students who work with one of Manhattan Review's in-person private tutors are also able to utilize any mutually convenient location in the Frankfurt area to help them with the process of learning the material covered on the exam.
Students who have worked with Manhattan Review for the process of preparing themselves for the SAT exam have managed to gain a better understanding of the material that is covered on the SAT, allowing for a higher score on the day of the exam and being able to use the guidance of their instructors to improve their overall test-taking skills. Students have used their improved scores and assistance from Manhattan Review to ensure that they are able to get into a wide variety of schools in and out of the Frankfurt area, including Harvard, Yale, Stanford, Columbia, UCLA, Penn State, University of Chicago, New York University, Massachusetts Institute of Technology, Vassar, Emory, Brown, Oxford, Cambridge, Goethe University Frankfurt, Frankfurt University, and many more. Students have also used their academic backgrounds at these schools to help them with their subsequent careers. Call or email an academic program advisor today to learn more about the SAT preparation options offered by Manhattan Review.
SAT Private Tutoring
Hours package 12 to 48 hours, Personalized 1-on-1 Tutoring, In Person or Live Online
SAT Private Course
12 hours in total, Personalized 1-on-1 Course, In Person or Live Online

Funny, made things clear and related things to real life. The SAT / ACT course was very helpful, I don't think I would've improved my reading skills without it. This course also gave me strategies to break down a reading. I got a feel for the SAT and had practice in areas I struggled in.
- Niaema Fox (This student took our SAT preparation course)
Frankfurt
Primary Course Venue:

Sheraton Frankfurt Congress Hotel
Lyoner Strasse 44-48
60528 Frankfurt
Germany

Phone: +49-69-9073-2266

NOTE: We do NOT typically have staff at the venue, so email us before visiting the venue.
Meet a Frankfurt SAT Tutor: Maria V.
Maria V. has helped numerous students in and out of the Frankfurt area with the process of preparing for standardized tests such as the SAT or ACT, via the process of having worked as a high school teacher and a tutor with Manhattan Review for many years. She has been able to help students learn a variety of different subject matters.
Maria's teaching methods are designed to be adjusted as necessary once she has gotten to know the student and what their learning style is, along with what material they are struggling with the most and what requires the most focus. She has helped a wide variety of students deliver a more well-rounded SAT performance. In her spare time, she likes to cook and bake.
Our Books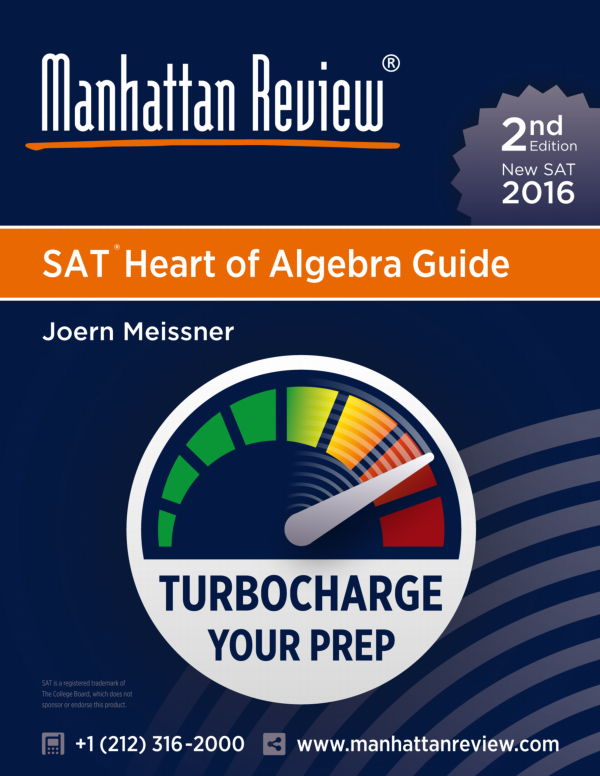 As Seen In