Best SAT Test Prep Courses and Tutoring in St. Gallen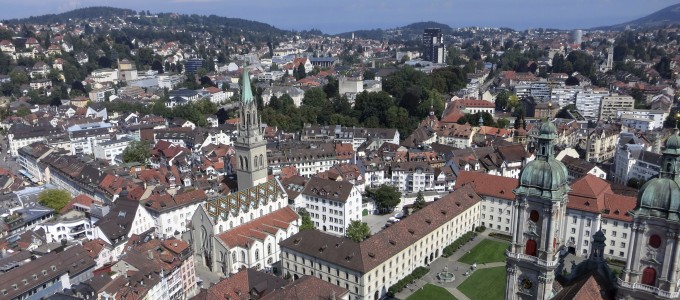 Manhattan Review is St. Gallen's most trusted resource for SAT prep courses, SAT private tutoring, and SAT practice tests. Our group SAT instruction is available either on-site at various practical locations in St. Gallen or online with all of the comforts of home. Classroom instruction is the best option for students who thrive on interaction with fellow students and inclusion of a variety of perspectives. Manhattan Review's one-on-one SAT tutoring is ideal for students who require customized instruction to address individual challenges in SAT prep. Our tutors develop unique learning plans for each and every private tutoring client, and their teaching is informed by specific student characteristics such as academic background, learning style, and score goals. All SAT students benefit from our realistic SAT practice tests, which provide optimal assessment value and help shape out-of-class study plans. Manhattan Review has been the world's leading international test prep company since we were founded in 1999, and thousands of students in Europe, North America, Africa, Latin America, and Asia have reached their academic goals with our services. Become a Manhattan Review student today by contacting us for more information on our St. Gallen SAT prep offerings.
Students preparing for the SAT have a wide range of choices in the test prep marketplace. Self-study methods are generally based on SAT prep books and/or prerecorded video lessons, and students are almost always disappointed with the results. Many of these books and videos have been created by people with no significant credentials as educators, and most importantly, self-study suffers from the lack of direction with an experienced teacher. Some test prep companies offer outdated and formulaic SAT instruction, provided by teachers who are hired for no other reason than their own test scores. Manhattan Review's SAT prep services in St. Gallen include rigorous and up-to-date coverage of the latest version of the SAT, and our instructors' credentials go far beyond high test scores (we also require years of teaching experience, degrees from selective institutions, engaging teaching styles, and friendly personalities). Our students take the SAT with the confidence that comes from the best available preparation.
Manhattan Review students have been accepted to an enviable list of elite undergraduate programs. Our SAT clients have pursued and completed bachelor's degrees at world-class institutions such as MIT, Princeton, Stanford, Harvard, the University of Pennsylvania, Cornell, Brown, the University of Chicago, Columbia, Dartmouth, the University of Michigan, NYU, the University of Virginia, Georgetown, UCLA, Carnegie Mellon, and Johns Hopkins. Many of our past students are now successful professionals working for firms in St. Gallen as well as Fortune 500 companies, including Procure GmbH, Lehrmann AG, Alpha Holdings, New York Life Insurance, Microsoft, Prudential Financial, Bank of America, and United Continental Holdings. Effective SAT prep can do a great deal for your future by getting you accepted to a selective university. Start preparing to compete in the 21st-century economy right away with Manhattan Review's SAT private tutoring or SAT prep courses in St. Gallen.

I like his walkthrough of the problems. Also the strategies he gave. It helped me improve my English and writing. I went up on my SAT scores.
- Jeleine Toussarz (This student took our SAT preparation course)
St. Gallen
Primary Course Venue:

Radisson Blu Hotel
St. Jakobstrasse 55
St. Gallen 9000
Switzerland

NOTE: We do NOT typically have staff at the venue, so email us before visiting the venue.
Meet a St. Gallen SAT Tutor: Simone S.
Simone S. has been an SAT tutor since her first year of college in 2003. She was hired by Manhattan Review's home office in New York in 2009, and she was transferred to St. Gallen in 2016. She has now taught SAT prep courses and private tutoring sessions to nearly 800 students in the United States and Switzerland, and she often serves as a trainer and mentor for our new instructors.
Simone is a graduate of the City University of New York's Queens College (bachelor of arts in education) and the University of Connecticut (master of arts in educational psychology). She previously served as a guidance counselor and vice principal at a private high school in suburban Connecticut. Her hobbies include travel, swimming, and social media.