Best SAT Test Prep Courses and Tutoring in Geneva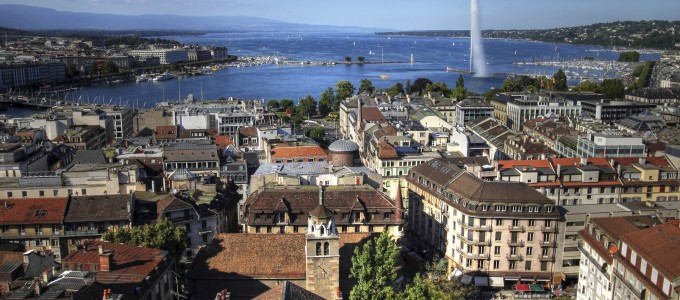 If you are registered for the SAT in Geneva you are probably already aware that preparation is everything. This is your first step in achieving higher education for many students. Manhattan Review is here to help you with standing out as a top candidate at your school of choice. Our elite test prep services and time-tested methodology can help you just like we've helped many thousands of other students to earn top scores on SAT test.
Since 1999, Manhattan Review has developed computerized platforms that support classroom setting and private tutoring for the SAT. We are the innovators of educational technology that has improved over time in the areas of SAT practice tests, syllabi, and results-oriented test prep solutions. We help our students achieve top percentile SAT scores around the world.
Students who decide to pursue careers in Switzerland and other powerful European nations have a broad range of schools that they can choose from. Now is the time to reserve your spot at a coveted institution in order to gain an edge on your career in Geneva. Every year, undergraduate admission processes have become increasingly competitive. Many students miss out because of poor SAT scores. Don't let this happen to you. Manhattan Review can help you secure your spot at your first choice college so you can begin your higher education journey at the top.
For many adults, displaying a top college or university to credentials is the pathway to career success. The good thing is that you don't have to choose your college major or the exact industry you want to work in at this time. You will soon discover your abilities and be able to choose the ditch market that you want to work in later on. There are many excellent universities in Geneva that offer the opportunity to choose a major later on in your studies. These include the University of Basel, University of Geneva, University of Lucerne, University of Bern, University of St. Gallen, and many others. A high score on the SAT looks favorable on your college applications. This will reduce rejection letters dramatically and you will soon gain entrance to some of the most sophisticated and facilities available to undergraduate students.
Even if your focus is on traveling or living in Europe but outside of Switzerland, Cambridge University and Oxford University in the UK are well known establishments. In the USA, the top ranked schools such as Cornell University, Harvard, Columbia, Georgetown, Princeton, and Stanford, Duke, MIT, Caltech, and more are all searching for students who possess high SAT scores as admission requirements. When you work with an SAT tutor in Geneva you can write your ticket to any school you choose in the world.

He was able to break down difficult material. I was able to destruct and master the basic things I would need to get a good score on the SAT.
- Sade Catlyn (This student took our SAT preparation course)
Geneva
Primary Course Venue:

Novotel Geneve Centre
Rue de Zurich 19
Geneva 1214, Switzerland

NOTE: We do NOT typically have staff at the venue, so email us before visiting the venue.
Meet a Geneva SAT Tutor: Bonnie C.
Get ready to meet Bonnie, one of our top SAT tutors at Manhattan Review! Bonnie earned her economics degree from Notre Dame University then later pursued a Masters at Duke University. Always at the top of her class, Bonnie earned many scholarships and was invited to leading conferences and events around the United States, the UK, and Switzerland in her early 20s and 30s. She was even a featured speaker at the famed TED-Talks in NYC in 2013, where she spoke on the topic of technology in finance.
Bonnie met her husband, Bruce, at this event and after a whirlwind romance that lasted two months, they were married. They returned to Bruce's hometown in Geneva later that year where he worked at Geneva insurance group as a chief financial analyst. Later that year, Bonnie was hired as a consultant by UBS AG specializing as a leading member of a brand-new wealth management team. Due to this opportunity, Bonnie is now pursuing a PhD in International Economics at the University of Geneva.
Because she feels strongly about higher education, Bonnie is happy to carve time out of her busy schedule to work with SAT test prep students. She is passionate about tutoring young people so that they too can achieve success in their chosen fields. She is a strong supporter of the program at Manhattan Review as she once benefited from the courses here. She understands the importance of scoring high on the SAT in order to gain entrance to a top university. When she is not working, Bonnie is an avid photographer and enjoys the Art Basel Festival where she has displayed her work. She and her husband also enjoy the local wineries near Lake Geneva and walking their 180-lb Great Dane, Otto along the parkway near their spacious villa.
Our Books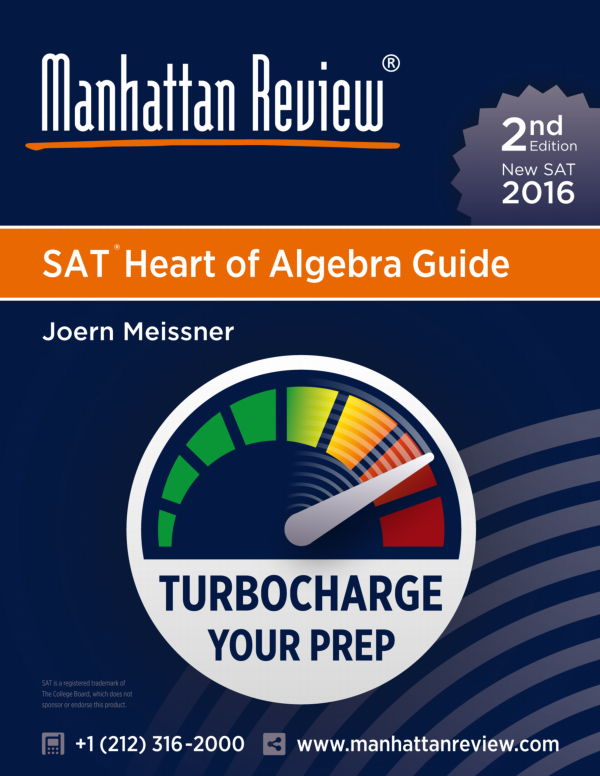 As Seen In