Best ACT Test Prep Courses and Tutoring in Munich (Germany)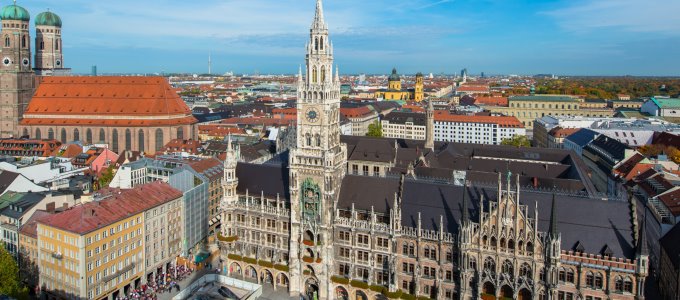 Munich students can effectively prepare for the ACT with Manhattan Review's local ACT services. Our ACT learning plans in Munich include on-site ACT prep courses, online ACT group instruction, ACT private tutoring, and ACT practice tests. Manhattan Review is an experienced provider of high-quality ACT teaching, and we have been preparing students around the world for all of the major undergraduate and graduate admissions tests since 1999. Manhattan Review's ACT students develop superior skills on all sections of the test with our meticulous course syllabi, comprehensive course materials, and innovative instructional methodologies. Our ACT teaching focuses on the higher-order thinking skills that lead to outstanding ACT scores, while other companies bore students with memorization strategies and test-taking "tricks." Manhattan Review was founded by a business school professor, and we are a company of career educators with hundreds of years of collective teaching experience. Our ACT tutors and instructors receive thorough training in Manhattan Review's methods and materials, and they are well versed in the latest research on test prep teaching and learning. With Manhattan Review's Munich ACT prep services, you can begin preparing right away for your best possible ACT scores.
The ACT consists of four dedicated sections in English, mathematics, reading, and science, along with an optional writing section. The ACT is offered six times per year in the United States and Canada and five times annually in other countries (there is a test center in the Munich area, and test dates are currently available in September, October, December, April, and June). The ACT is scored on a scale of 1 to 36 for each section, in one-point increments. The ACT composite score is simply the average of all four sectional scores (ACT writing is scored separately from 1-12). All universities in the United States that require a standardized test for undergraduate admission will accept the ACT, which is now taken by more high school students than the rival SAT. Manhattan Review's Munich ACT prep services are the best choice for local residents, especially those who did not receive their primary and secondary education in the United States. We teach our students how to overcome the common academic and cultural difficulties of taking an American standardized test.
Manhattan Review's worldwide clientele is characterized by an impressive degree of academic and professional accomplishment. We've helped students all over the world receive high test scores and begin undergraduate or graduate study at the most prestigious universities, including Stanford, Princeton, Harvard, Yale, the University of Chicago, UCLA, the University of Pennsylvania, UC Berkeley, MIT, Brown, Dartmouth, Cornell, Johns Hopkins, Carnegie Mellon, Caltech, and many more. Our students graduate with the postsecondary training sought by the world's most important companies. Some of our past clients have been hired by United Technologies, Microsoft, Bank of America, JP Morgan Chase, Prudential Financial, and other Fortune 500 companies. We also have past students now working for the best companies in Munich, including Allianz, Bergverlag Rother, Framepool, Kayser-Threde, and Münchner Bank. For more information on how Manhattan Review's ACT prep services in Munich can help you begin working toward a successful future, contact us today by email, phone, or online.​
Munich
Primary Course Venue:

Sheraton Munich
Garmischer Strasse 2
80339 Munich
Germany

Phone: +49-89-3803-8856

NOTE: We do NOT typically have staff at the venue, so email us before visiting the venue.
Meet a Munich ACT Tutor: Kristina S.
Munich students rave about the ACT teaching of Kristina S., who has been an ACT prep tutor and classroom instructor since 2008. "Her impressive knowledge of the ACT is matched only by her ability to explain ACT exercises in ways that students can easily understand," wrote one of her private ACT tutoring clients. "Kristina's ACT instruction is first-rate, and she shows her students how to get results," wrote a student who recently took one of her online ACT courses.
Kristina holds a bachelor's degree in secondary education from the University of Virginia and a master's degree in adult education from the University of Georgia. Originally from Knoxville, Tennessee, she has also taught SAT and GRE prep courses in the United States and Europe. She has been living in Munich since 2014, where she is a faculty member at an international secondary school. In her spare time, Kristina enjoys swimming, playing the piano, and barbeque.
Our Books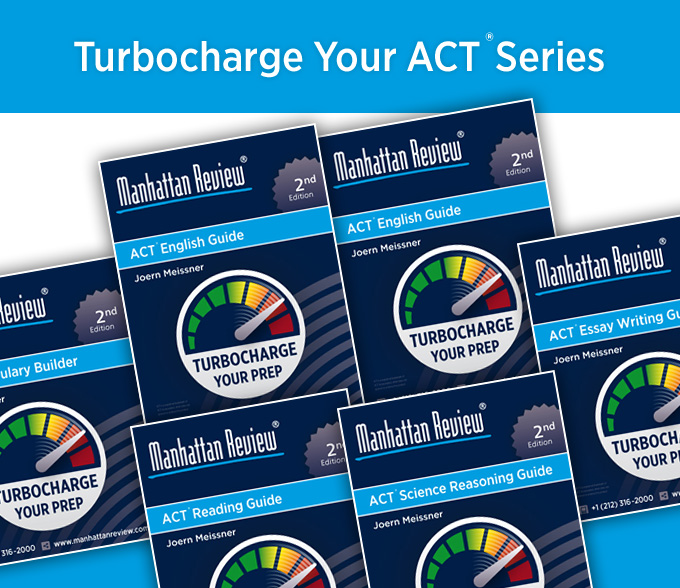 As Seen In