Best LSAT Test Prep Courses and Tutoring in Zurich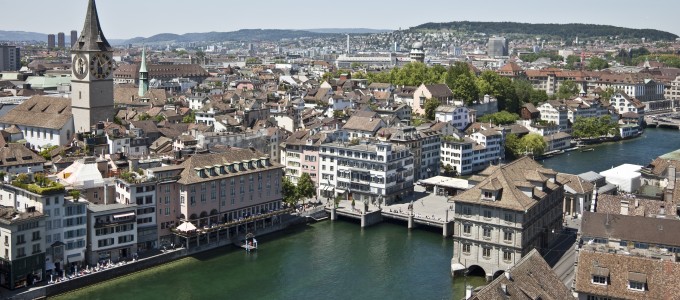 Zurich students taking the Law School Admission Test (LSAT) can succeed with Manhattan Review's LSAT prep courses and private tutoring. We have been helping international students reach their law school goals since 1999, and have seen thousands of our clients gain admission to the best American law schools, including Yale, Harvard, Stanford, Columbia, and the University of Chicago. Our LSAT prep services include on-site classes in Zurich, online courses, private tutoring in Zurich, and practice tests, all of which have a long history of producing superior results for students around the world. International students in particular benefit from our company's fundamental mission of preparing non-American students for American standardized tests such as the LSAT. No other test prep company can match our level of experience with international applicants to post-secondary institutions in the English-speaking world.
Several factors contribute to the high degree of importance that law school admissions committees place on LSAT scores. The test is first and foremost considered to be an objective evaluation of student potential. Since most undergraduate degrees are acceptable prerequisites for law school, admissions officials are confronted by a wide range of course types and levels of academic difficulty when assessing undergraduate transcripts. The LSAT is thought to level the playing field within a diverse set of academic backgrounds. LSAT scores are also weighed in the calculation of law school rankings, and higher average LSAT scores for accepted students generally result in better institutional position and more institutional prestige. Students accepted to the most selective law schools, such as Harvard, Yale, and Columbia, typically produce LSAT scores of 169 or above (approximately the 97th percentile or better). The LSAT may seem like an overwhelming challenge, but it is important for students to remember that the LSAT is an opportunity to distinguish themselves rather than an obstacle to law school goals. High LSAT performance is a skill that can be acquired with the right preparation. Manhattan Review's LSAT prep courses and private tutoring give our students all of the necessary skills for their best possible LSAT scores.
Manhattan Review's LSAT clients usually succeed both in law school and in the legal profession. Many of our former students have been hired by prestigious law firms upon completion of their law degrees. Firms at which Manhattan Review alumni now work include DLA Piper; Skadden, Arps, Slate, Meagher & Flom; Cleary, Gottlieb, Steen & Hamilton; and Holland & Knight. Some of our past students have become lawyers for government agencies, educational institutions, or charitable organizations, and some have started their own legal practices. At Manhattan Review, we take great pride in the success of our former students, but we are dedicated to helping the next generation replicate their achievements. Contact us today for more information on how we can help you ace the LSAT, get accepted to law school, and begin the legal career of your dreams.

Hello, I just wanted to let you know that the current class that i am taking is really helping my studies. George has been a great help and I thank you for fitting the class into my busy schedule.
- Simone (This student prepared for the LSAT with us)
Zurich
Primary Course Venue:

Rohrhaldenstrasse 45
Zürich 8712, Schweiz

Phone: +41-(0)43-508-0991

NOTE: We do NOT typically have staff at the venue, so email us before visiting the venue.
Meet a Zuerich LSAT Tutor: Nina C.
Nina C. is a lawyer for a Zurich financial services firm and an LSAT tutor for Manhattan Review. A native of Cleveland, Ohio, she is a graduate of the University of Montana and the University of Virginia School of Law. She scored a 174 on the LSAT, which placed her in the 99th percentile of all test-takers. In addition to her legal career, she has a significant amount of teaching experience, including five years as a high school teacher and ten years as a prep tutor.
Nina has successfully guided a number of students to LSAT scores in the 90th percentile or above, and her students have been accepted to many American law schools ranked in the top 50 nationally, including both public and private institutions. Nina's students almost invariably praise her efforts as a tutor, particularly her rigor, empathy, and approachability. In her free time, Nina follows the major sports teams of her native city, especially the Cleveland Browns.
Our Books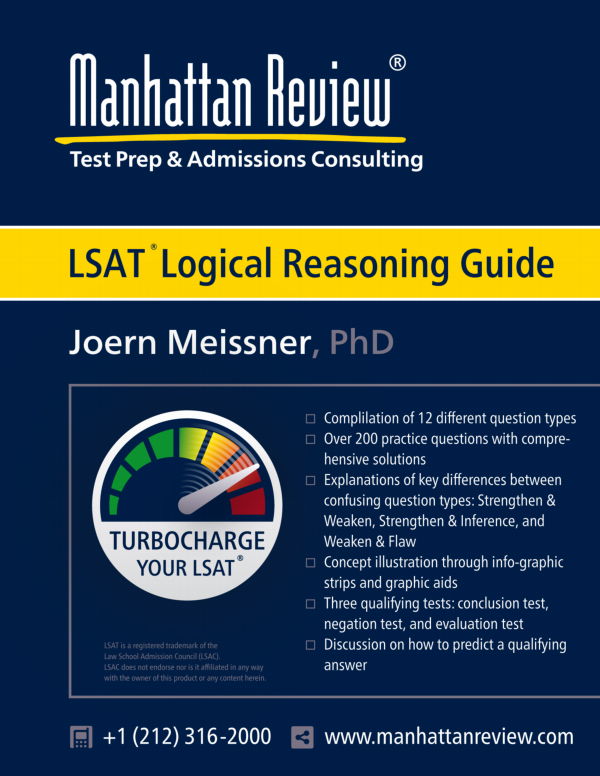 As Seen In