Best LSAT Test Prep Courses and Tutoring in Munich (Germany)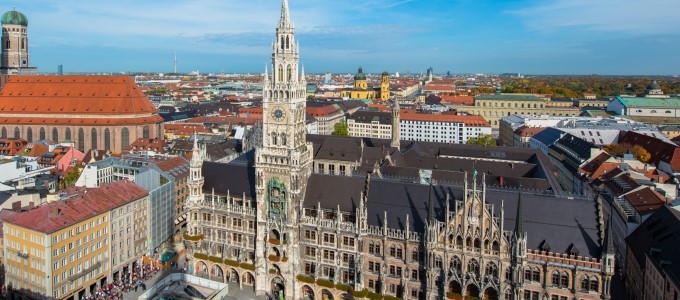 Acceptance to law schools in the United States and Canada requires high scores on the Law School Admission Test (LSAT). The LSAT can quite simply make or break a law school application, and high scores are extremely difficult to achieve without professional instruction. Manhattan Review is a test prep company that offers Munich students a variety of high-quality LSAT learning options, including online or on-site LSAT prep courses, LSAT private tutoring, and LSAT practice tests. Manhattan Review has assembled a team of the most qualified LSAT educators available in Munich, all of whom have strong academic credentials, years of teaching experience, and devotion to student accomplishment. Our LSAT course syllabi, course materials, and instructional methodologies have been developed, tested, and revised by career LSAT instructors, subject-matter experts, and educational researchers. Manhattan Review has been teaching students in Europe, North America, Asia, and Africa how to prepare for the major standardized university admission tests since 1999, and we look forward to helping the next generation of students reach all of their academic and professional goals.
For most prospective law students, the LSAT is the single most important part of the application. Estimates of the weight given to LSAT scores vary, but some informed professionals believe that the LSAT can account for as much as 70% of admissions decisions. This view is supported by data available from the Law School Admission Council (LSAC), which tracks law school acceptances based on the LSAT and undergraduate GPA. The University of Notre Dame Law School, currently tied for #22 in the U.S. News & World Report rankings, will show this trend in practice. According to LSAC, an applicant to this institution with a 150 LSAT (the approximate average of all test-takers) and a perfect 4.0 GPA would have acceptance odds of just 3-13%. Conversely, a student with a 3.0 GPA (generally the minimum for any graduate degree program) and a 170 LSAT (the 97th percentile) would be 49-70% likely to be accepted. LSAC data further shows that more than 90% of all American Bar Association-accredited law schools are more likely than not to accept a student with a 170 LSAT, even if his or her GPA meets only the minimum standard for graduate study.
Manhattan Review's LSAT prep courses and private tutoring in Munich get our students accepted to the best law schools in the United States and Canada, including Yale, Harvard, Stanford, Columbia, the University of Chicago, UC Berkeley, Georgetown, the University of Pennsylvania, McGill, and the University of Toronto. These top law schools place the highest percentage of their graduates in lucrative legal jobs. At UC Berkeley, for example, over 93% of graduates receive jobs that require bar passage within nine months of graduation. Manhattan Review's past LSAT clients have been hired by large law firms (including DLA Piper, Norton Rose Fulbright, and Jones Day) and Fortune 500 companies (such as General Electric, JP Morgan Chase, Bank of America, and Valero Energy). Our former students have also joined government agencies around the United States and around the world as well as philanthropic and advocacy organizations. A successful legal career awaits those who can meet high law school admission standards. Manhattan Review's LSAT prep services in Munich will help you clear the bar, so you can later pass the bar.

Hello, I just wanted to let you know that the current class that i am taking is really helping my studies. George has been a great help and I thank you for fitting the class into my busy schedule.
- Simone (This student prepared for the LSAT with us)
Munich
Primary Course Venue:

Sheraton Munich
Garmischer Strasse 2
80339 Munich
Germany

Phone: +49-89-3803-8856

NOTE: We do NOT typically have staff at the venue, so email us before visiting the venue.
Meet a Munich LSAT Tutor: Erich C.
Erich C., a native of Bremen, Germany, is a graduate of Michigan State University and Northwestern University's Pritzker School of Law. Formerly a lawyer in private practice in the Chicago area, he returned to Germany in 2014 to pursue a career in teaching and legal scholarship. He has been an LSAT prep tutor since his first year of law school in 2006.
Erich has helped more than 100 students receive LSAT scores of 160 (the 80th percentile) or above. His students have been accepted to the law schools at Cornell, the University of Virginia, Washington University in St. Louis, the University of Minnesota, and Emory. As a legal scholar, he focuses on victims' rights in civil and criminal litigation.
Our Books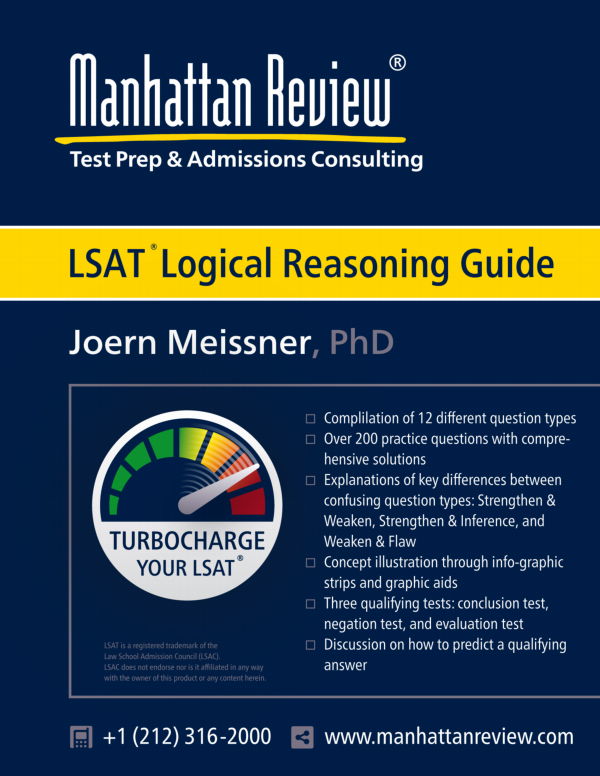 As Seen In