Best LSAT Test Prep Courses and Tutoring in Geneva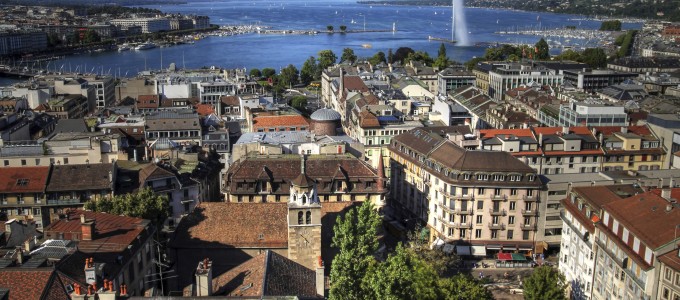 The LSAT exam is the gateway to most of the world's most respected laws education programs, therefore being able to prepare well for this exam is vital to successful admission. The test sets the bar high for thousands of law school hopefuls every year, and it's competitive to get accepted at most programs. If you are currently studying for the LSAT in Geneva, it's in your best interest to obtain help now so that you can gain entry in to the law school of your choice by scoring the highest you can on the LSAT. Manhattan Review can help you as we've been helping future law students since 1999 with LSAT prep in Geneva and we have a track record of success.
When Manhattan Review looks for LSAT tutors, we evaluate them not only on their ability to support the learning goals of our students, but also their own personal and professional backgrounds. Our tutors come from high level colleges and universities, having first earned in the top percentile LSAT scores, then going on to earn advanced law degrees from the top schools worldwide. Our tutors understand how critical it is to pass this law school admissions exam at the top of the class.
Students who are looking to get top scores on the LSAT near Geneva understand they must accomplish this in order to access the best schools. Basically, the LSAT is based on logic so strategy and problem solving are critical components in determining the points earned. A Geneva tutor can expertly help any student achieve this goal.
Top scorers can expect to gain access to some of the highest respected companies in Geneva. Industries that are prevalent here include those in the financial sector. Demand for skilled candidates in all areas of finance, law, education, and technology is on the rise in Geneva. Earning a high score on the LSAT can be your ticket to a promising future in the legal field. Manhattan Review is a leading company that has been around since 1999 supporting the dreams of future legal professionals. We understand that legal candidates must start out by achieving their degrees from well-known universities that offer law programs. Our full-length courses, on-demand tutorials, and private personal sessions with tutors can help anyone achieve success in a legal career. Be sure to check out our fully interactive LSAT test prep offered through interactive online classrooms in a web friendly platform. The convenience of accessing LSAT prep by using mobile devices is one of our advantages.
The University of Geneva, University of Bern, University of Lucerne, University of St. Gallen, University of Fribroug, are all excellent schools for earning a Master degree in law. Or you may choose any number of online business Law programs in pursuit of a law degree. In either case, earning an LSAT score in the top percentile will help you launch your legal education and career in the right way. Gain a competitive edge in the legal field by scoring high on your LSAT.

Hello, I just wanted to let you know that the current class that i am taking is really helping my studies. George has been a great help and I thank you for fitting the class into my busy schedule.
- Simone (This student prepared for the LSAT with us)
Geneva
Primary Course Venue:

Novotel Geneve Centre
Rue de Zurich 19
Geneva 1214, Switzerland

NOTE: We do NOT typically have staff at the venue, so email us before visiting the venue.
Meet a Geneva LSAT Tutor: Tony R.
Tony is not your ordinary LSAT tutor. Born and raised in Switzerland, Tony comes from a multicultural and multilingual family. His father, a member of the US military, and his mother a Geneva native, Tony is both German and English nationality. Early in life, Tony wanted to pursue a legal career. He was influenced by his grandfather, a prominent attorney in Switzerland. As an early high school graduate, Tony entered college at the age of 17 and after earning a 99th percentile score on his LSAT, he was quickly recruited by Harvard University into their legal program. After completing his Bachelor's degree in law, Tony returned to Geneva to pursue his Master's degree. He attended the University of Geneva and quickly decided he wanted to go for his doctorate in International Law.
Due to his family presence in Europe, Tony knew he could make the most difference by practicing law on the global scene. He dug deeper into his family history and discovered that several members of his family had also served the political markets. Therefore it only made sense for Tony to pursue a career in this area. While completing his degree, Tony interned for a prominent legal house in Geneva Switzerland. He was soon offered a partnership and his legal career was launched. Because of this broad spectrum of knowledge and the fact that Tony is considered to be one of the most brilliant global attorneys in the financial and business sector, he is a very valuable member of the LSAT tutoring team at Manhattan Review. Tony brings with him over 30 years of knowledge in this field. Many students who have worked with Tony have achieved top LSAT scores in Geneva. When he is not working with students Tony is actively involved in the international association of attorneys transforming the laws that impact global businesses. He has three children and his wife, also a practicing attorney, supports Tony in his efforts to make the world better place.
Our Books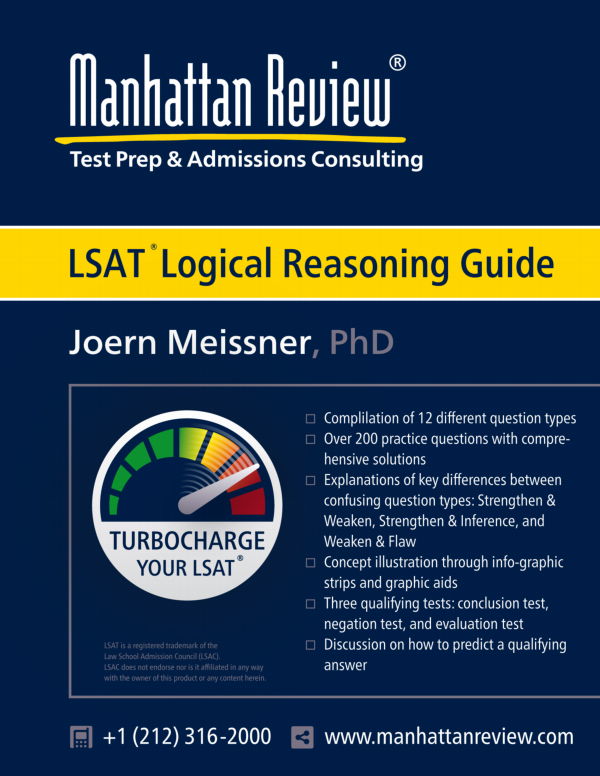 As Seen In