Best LSAT Test Prep Courses and Tutoring in Lausanne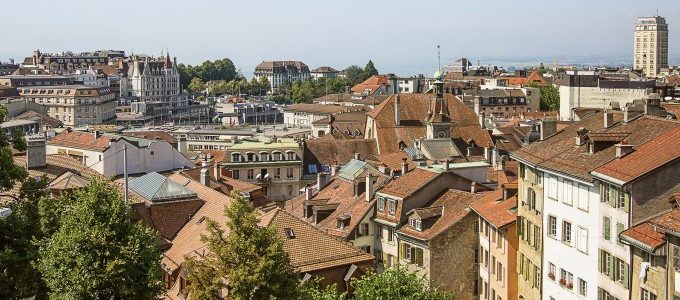 Manhattan Review is a test prep company that has helped thousands of students get accepted to their preferred law schools, including Harvard, Yale, Chicago, Princeton, the University of California, Georgetown, Stanford, and many more. We provide several Law School Admission Test (LSAT) prep options in Lausanne that teach our students how to fulfill the LSAT expectations of the top law schools in the United States and Canada. Lausanne students can choose either our on-site LSAT prep courses, online LSAT classes, or private LSAT tutoring, and we also offer LSAT practice tests that closely duplicate the content and structure of the official versions. Manhattan Review has been contributing to undergraduate and graduate student success since our company was founded in 1999, and countless students have achieved their academic goals by using our effective and reliable test prep services. Many of our former students have completed their JDs and become respected legal professionals at prestigious law firms, Fortune 500 companies, government agencies, and various types of public advocacy organizations.
Law school applicants underestimate the importance of the LSAT at their peril. Too many students have too much confidence in their GPAs, letters of recommendation, and other application factors, and this overconfidence can lead them to neglect careful LSAT preparation. Aspiring law students must realize that high undergraduate GPAs are exceedingly common these days. The average GPA for Harvard's most recent graduating class was 3.65. At Dartmouth College and the University of Pennsylvania, the averages are 3.46 and 3.44 respectively. Grade inflation at the undergraduate level has become well known, and has had the effect of devaluing GPA as a measure of student aptitude. Law schools must also consider the curricular rigor of a given institution and a specific degree program when assessing applicant GPA. The complex set of circumstances surrounding undergraduate grades has led to a corresponding rise in consideration of the LSAT. Prospective law students who enroll in Manhattan Review's LSAT prep courses or private tutoring programs will therefore have a substantial advantage over those who do not.
It is also common for students to have an unrealistic view of the LSAT's difficulty as an assessment. The LSAT is a challenging examination that evaluates a broad set of skills, from analysis of argument to the infamous "logic games." Successful performance on the LSAT requires knowledge of LSAT content and how that content is assessed, optimal time management, and best use of study time. Furthermore, the limit of three official LSAT attempts in a two-year period effectively precludes officially taking the exam purely for practice (not to mention the fact that all scores are reported to law schools). For all of these reasons, nearly all informed individuals recommend substantial preparation before taking the LSAT. Manhattan Review's LSAT prep courses and private tutoring teach our students how to master LSAT exercises, how to approach the test strategically, and how to create efficient out-of-class study periods that maximize retention. Find out more about the scheduling options and meeting locations of our Lausanne LSAT prep services by contacting us today.

Hello, I just wanted to let you know that the current class that i am taking is really helping my studies. George has been a great help and I thank you for fitting the class into my busy schedule.
- Simone (This student prepared for the LSAT with us)
Lausanne
Phone: +41-21-588-04-94

Av Louis-Ruchonnet 2B
1003 Lausanne
Meet a Lausanne LSAT Tutor: Karl G.
Karl G., a native of Bremen, Germany, has been a Manhattan Review LSAT tutor since 2008. He holds a BA in communication from Cornell University and a JD from the University of California's Hastings College of the Law. He was a prosecutor with the Orange County (California) Office of the District Attorney for his first two years out of law school, and moved to Lausanne in 2014 to accept a job with an international corporation.
Karl's LSAT students have been accepted to top law schools in the United States and Canada, including Columbia, Northwestern, the University of Virginia, UC Berkeley, McGill, and the University of Toronto. Karl will quickly reveal his own LSAT score if asked (173), and he enjoys challenging his students to do better (some of them have). In his spare time, Karl is an amateur painter who likes to produce landscapes in watercolors.
Our Books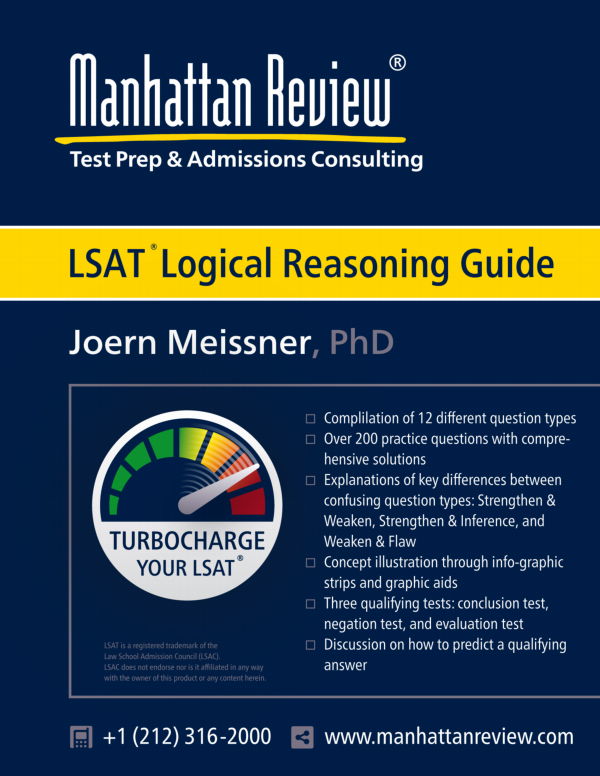 As Seen In