Best LSAT Test Prep Courses and Tutoring in St. Gallen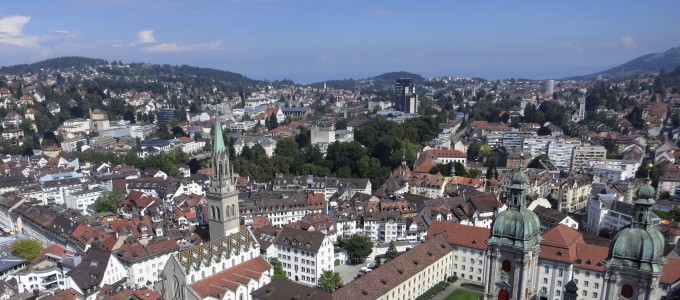 Law school admission in the United States and Canada is highly competitive, with many more qualified applicants than available seats. The Law School Admission Test (LSAT) is among the most important of application requirements and is heavily considered during the admissions process. Manhattan Review is a boutique test prep company that provides a variety of comprehensive LSAT services in St. Gallen, including LSAT classroom instruction in online interactive format, traditional on-site LSAT prep classes, one-on-one LSAT tutoring, and LSAT practice tests. Our highly qualified St. Gallen LSAT tutors and classroom instructors teach students how to most effectively approach and master LSAT exercises, study plans, and test-taking strategies. With a track record of success that goes back to our company's founding in 1999, Manhattan Review is St. Gallen's most proven resource for rigorous LSAT instruction that quite simply gets results. Give us a call, send us an email, or contact us online today, and let's decide which of our flexible LSAT learning options is best for you.
The Law School Admission Council (LSAC) publishes important data on the LSAT, and this information can be eminently helpful to aspiring law students. Among the most useful of their databases is the Applicant Profile Grid, which tracks law school acceptance rates by GPA and LSAT scores. Some of the higher-ranking institutions decline to provide acceptance grids and argue that the data can be misleading, but this assertion is difficult to believe (these schools are essentially claiming that withholding of information produces a clearer picture of their admissions practices, which is nonsense). Despite uneven participation rates, LSAC's Applicant Profile Grid can give prospective law students a strong idea of their acceptance odds. At the University of California's Hastings College of the Law, applicants with LSAT scores of 150-154 were accepted at a rate of only 14%. A 10-point increase in LSAT scores to 160-164 is associated with an acceptance rate of nearly 79%. Remarkably, high-scoring students with bare-minimum 3.0 undergraduate GPAs enjoyed an admit rate of 77% at Hastings, as long as their LSAT scores were 160 or better. St. Gallen students considering law school in North America are encouraged to take advantage of available statistical resources, which will help establish program preferences and target test score ranges.
Manhattan Review's LSAT students have been accepted to elite law schools such as Harvard, Yale, the University of Chicago, Stanford, the University of Michigan, Duke, NYU, Columbia, Notre Dame, UC Berkeley, Georgetown, the University of Virginia, and Cornell. The American Bar Association requires all of its accredited law schools to disclose employment numbers for alumni, and all of the institutions named above have employment rates of 94% or higher. Law school prestige is extremely important in the legal job market, and many lesser programs can have employment rates as low as 30%. Former students in Manhattan Review's LSAT prep courses or private tutoring programs have been hired by law firms, businesses, government agencies, and public interest organizations, partially because of their graduation from respected law schools. High LSAT scores contribute to an impressive law school application and generate a high likelihood of success, and graduation from a respected law school leads to favorable employment outcomes. Get started on your promising legal future today with Manhattan Review's LSAT prep services in St. Gallen.

Hello, I just wanted to let you know that the current class that i am taking is really helping my studies. George has been a great help and I thank you for fitting the class into my busy schedule.
- Simone (This student prepared for the LSAT with us)
St. Gallen
Primary Course Venue:

Radisson Blu Hotel
St. Jakobstrasse 55
St. Gallen 9000
Switzerland

NOTE: We do NOT typically have staff at the venue, so email us before visiting the venue.
Meet a St. Gallen LSAT Tutor: Cliff A.
Cliff A. is a practicing attorney who has been teaching LSAT prep for Manhattan Review since 2008. He completed his undergraduate degree in English literature at the University of Michigan and his JD at Boston College Law School. He is an experienced litigator who has represented individual and corporate clients in a variety of civil actions, and he currently serves American clients on a remote basis.
Originally from San Francisco, California, Cliff has been living in St. Gallen for three years. His local LSAT students respect his abilities as a lawyer and educator, and credit his teaching with substantial LSAT score improvements. Cliff's LSAT clients have been accepted to several law schools ranked in the top 25 in the United States, and he has also helped prepare students for law school in Canada.
Our Books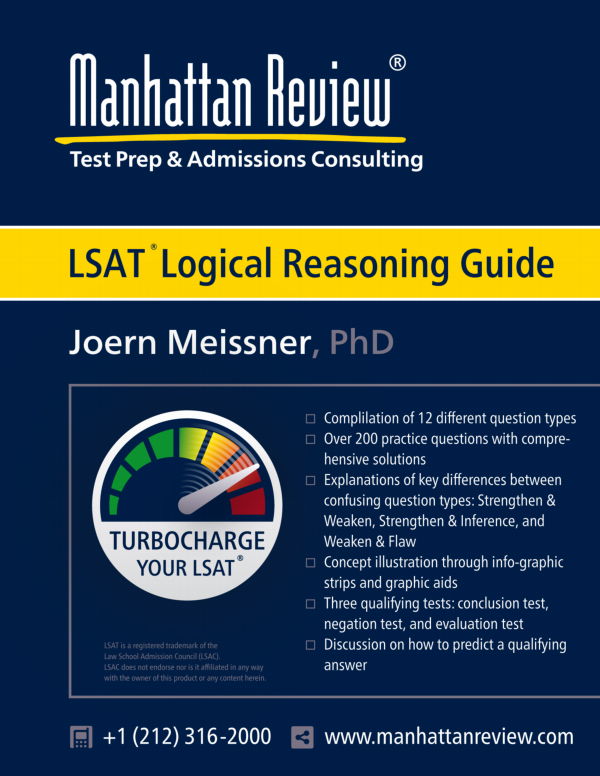 As Seen In